When it all comes together
Since its introduction to New Zealand in 1904, the Himalayan goat has fared very well in the rough and mountainous region around Mount Cook, and has now spread to a wide range of mountain tops and valleys of the Southern alps.
Its thick coat makes it impervious to the harsh climate of the mountains, and its ability to scale almost vertical mountain sides means that you will often find them in places, only reachable by helicopter or arduous hikes up the steep mountain sides. This makes the thar a great and challenging specie to hunt.
Knowing this full well, I was almost shocked when I found myself on a mountain side, looking at a beautiful bull thar trough my V8. We had just started out that morning, on what I expected to be a long and hard ordeal, crawling over sharp rocks and loose shale, trying to get into position of the wary thar. But suddenly, like a roebuck walking into the meadow in a far off European forrest, the big bull came up over the ridge towards us.
As he jumped from one rock to the other, it was clear from his limp that he had probably been injured – maybe from fighting other bulls for domination of the heard. I got a closer look at him trough the Victory SF.
After a couple of tough weeks hunting red deer with little succes, here I was, looking at a great thar coming towards us after what had seemed like a quick morning stroll on the mountain. Eager not to loose this opportunity, I had dropped down in a good steady rest on my backpack. And now I was waiting for the broadside shot.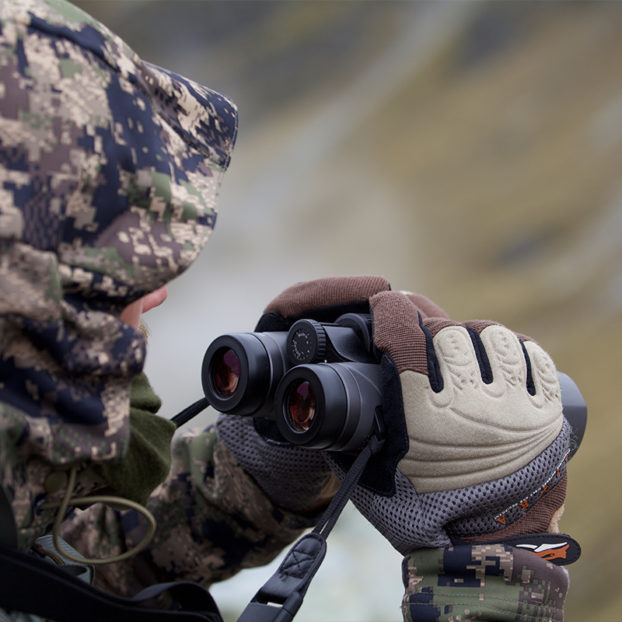 When you get an opportunity like that, there is always the risk that you are being over confident and that something goes wrong in the last second.


DAVID CARSTEN PEDERSEN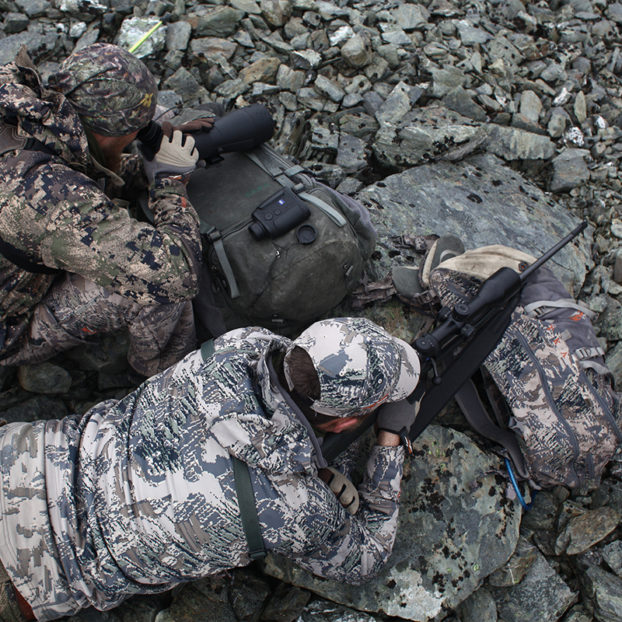 Moving closer, the bull suddenly stopped and turned his head to look straight at us. I dont know if he caught our wind. Or if his many years on the mountain had just taught him to be wary of everything. Knowing the range was good and not willing to wait and see if he would stand or run, I gently squeezed the trigger on the Sauer 404.
The light trigger broke like glas and even with the recoil of the 300 win mag, I could clearly see the shot land right behind the front leg of the big animal. As the bullet hit, he made a great leap forward, sprinting down the mountain side. And then he was gone. It was as if the long hard grass had swallowed him completely. The only thing left to testify what had happened was bullet casing on the ground and the sound of the shot, still echoing trough the valley.
"That was crazy, mate!" It was clear that my hunting buddy Ulrik was as happy as I. He had been hunting thar before and knew full well that what we had just experienced was luckier than we probably deserved. But as we went to look for the thar, we talked about all the parts that had to come together to make this happen. And the more we talked, the more agreed that luck was only a small part of it. We had done our homework and found an excellent guide who had showed us an area with plenty of thar. We had been training for weeks in the mountains and forests of the South Island, getting fit enough to move around in the shale without problems. We had brought gear that was made for the harsh mountains: optics making even the smallest details stand out, a rifle that could reach as far as we would ever need, and camouflage that made us disappear – even to the sharp eyes of the thar. It was this combination of research, preparation and the right gear that had made the hunt seem easy. The lucky part was being at the right place at the right time.
We found the thar less than a hundred meters from where he had disappeared. His beautiful head rested in the grass and his fur smelled of mountains and fog. "Now comes the hard part," said Ulrik with a big grin. "You shoot him – you carry him" he said, smiling from ear to ear. Sometimes there is only the hard way.
Do it yourself
HOW TO HUNT IN NEW ZEALAND
Hunting in New Zealand is a great experience for any hunter with an adventurous heart. As one of the few places in the world, it's possible for foreign hunters to hunt on public land without a guide. Obtaining a firearms license and a hunting permit is easy and can be applied for online at the department of conservation's home page, or at a local police station or DOC office. Be advised that hunting on public land can be physically challenging, and if you don't have the proper experience and preparation, it can also be quite dangerous. Hiring a local guide is an easy and recommendable option for foreign hunters who want to make the best of their time in New Zealand. Spending time with the locals and learning from the vast experience and skills of the Kiwis is often as much a part of the experience as the hunt itself. There is also the option of hunting on large private areas. Here, the physical challenge will often be be less grueling, but the hunt can still present a good challenge for hunters looking for a great experience in New Zealand.
Equipment used