Vision Products and Equipment
With an expected 190k attendees to CES 2019 in Las Vegas this week it presented the perfect opportunity for ZEISS to educate consumers on the UV protection gap that exists in most clear plastic lenses.
The ZEISS booth was busy with activity from the moment the show opened as attendees and other exhibitors came by to learn about ZEISS UVProtect and to see and use the new ZEISS C-UV400 tablet revealing the amount of UV protection they have in their lenses.
The UV message and word of the C-UV400 tablet and other interactive demonstrations spread quickly and the ZEISS booth became a must stop for guided tours of CES and Media allowing our team to provide private briefings to a variety of groups including Google, Facebook, Norwegian Cruise Lines, Fox News, CNET, as well as bloggers and social media influencers.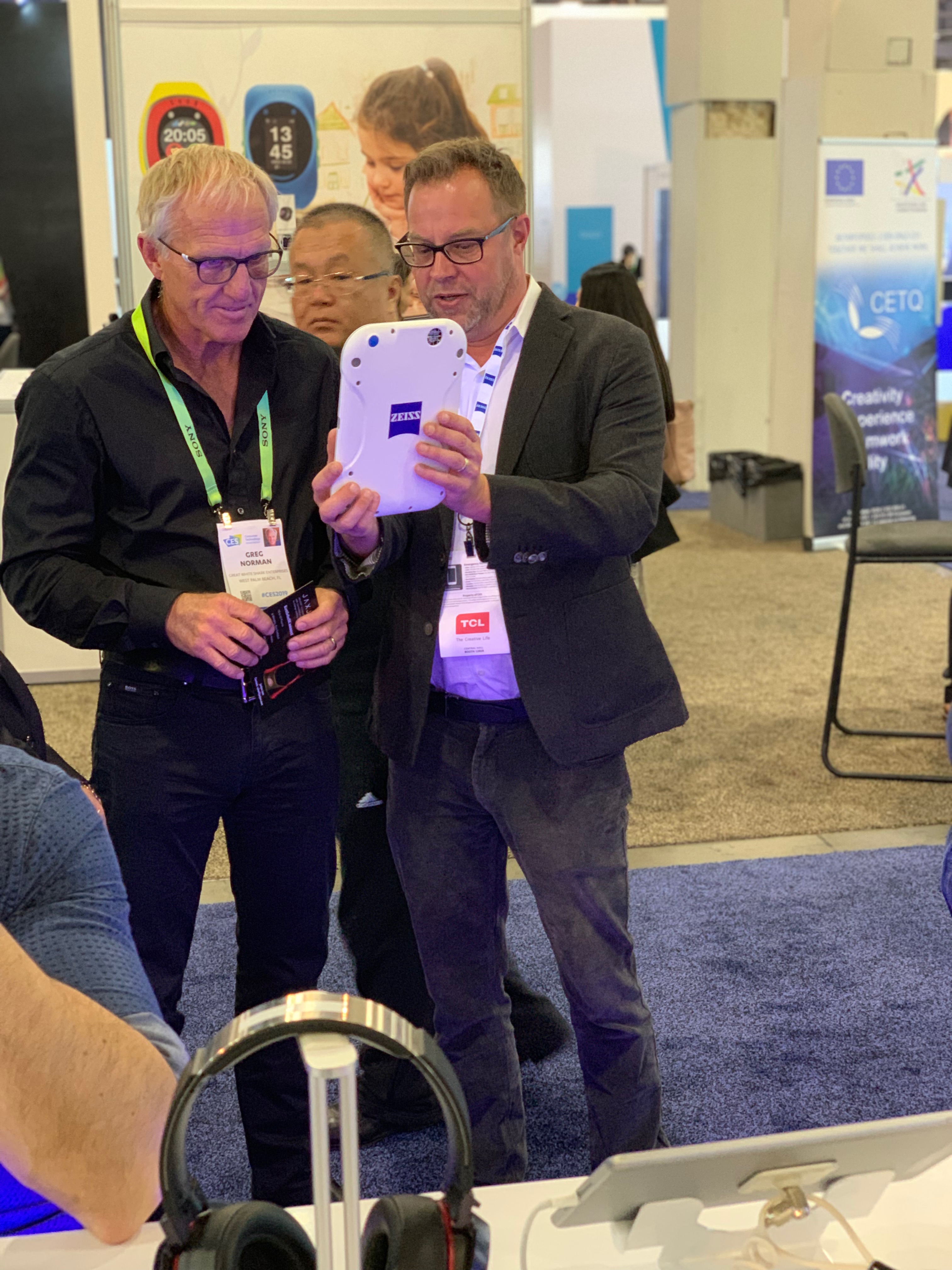 The importance of UV protection was not lost on Australian attendee, Greg Norman "The Shark", who spent most of his professional life outdoors as a professional golfer.   He was very interested in the C-UV400 tablet as a vehicle for spreading the word about the importance of UV Protection.
Want to know more about CES 2019? Read more.

Tags: ces, uv protection, zeiss events