Vision Products and Equipment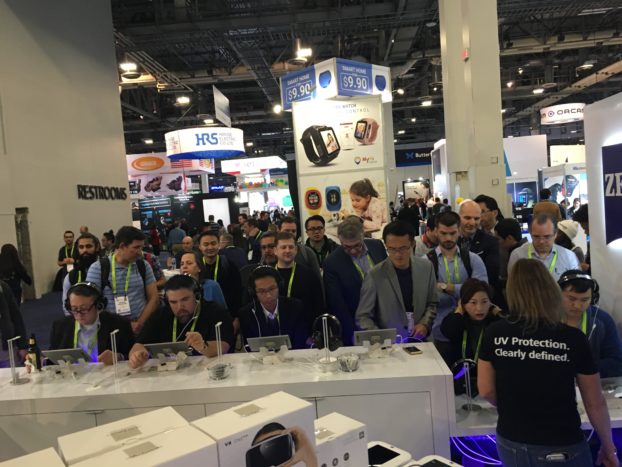 The ZEISS booth became a focal point in the Wearables section of CES 2019 today as it was visited by more than 1000 attendees.  812 of these attendees waited in line for up to 25 minutes to interact with several innovative UV demonstration tools, including the new ZEISS C-UV400 tablet, as well as to watch a ZEISS video detailing the importance of prioritizing UV protection before blue light.
The underlying message of UVB4Blue resonated with attendees as they took away the need to ensure they have fully protected themselves from UV light all the way to 400 nm before addressing any blue light concerns they may have. The sheer volume of attendees at the ZEISS booth also attracted additional media outlets today including additional bloggers, social media influencers, two international news outlets, industry media from Vision Monday & 20/20 Magazine, and the CES organizers themselves who used the ZEISS booth as the backdrop for capturing show imagery to memorialize day two.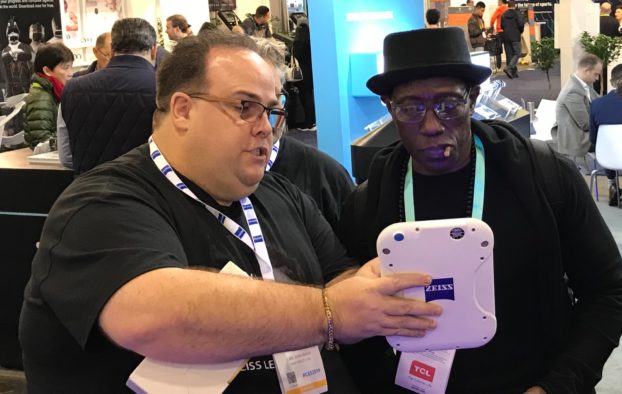 Actor Wesley Snipes, a ZEISS enthusiast, also stopped by the ZEISS booth to see what was new from ZEISS "the maker of the greatest lenses in the world". Mr. Snipes was happy to hear about ZEISS UVProtect and excited to use the ZEISS C-UV400 tablet.
Tags: ces, uvprotect, wesley snipes