Equipped with a thermal imaging camera, riflescope, rifle stick and binoculars, the equipment can become a burden and every gram adds up, especially on long hunts in demanding terrain and on stalks. With the new ZEISS SFL 40 we are introducing the newest member of the ZEISS SF family of binoculars, which offers an exceptional optical performance combined with a compact design and low weight.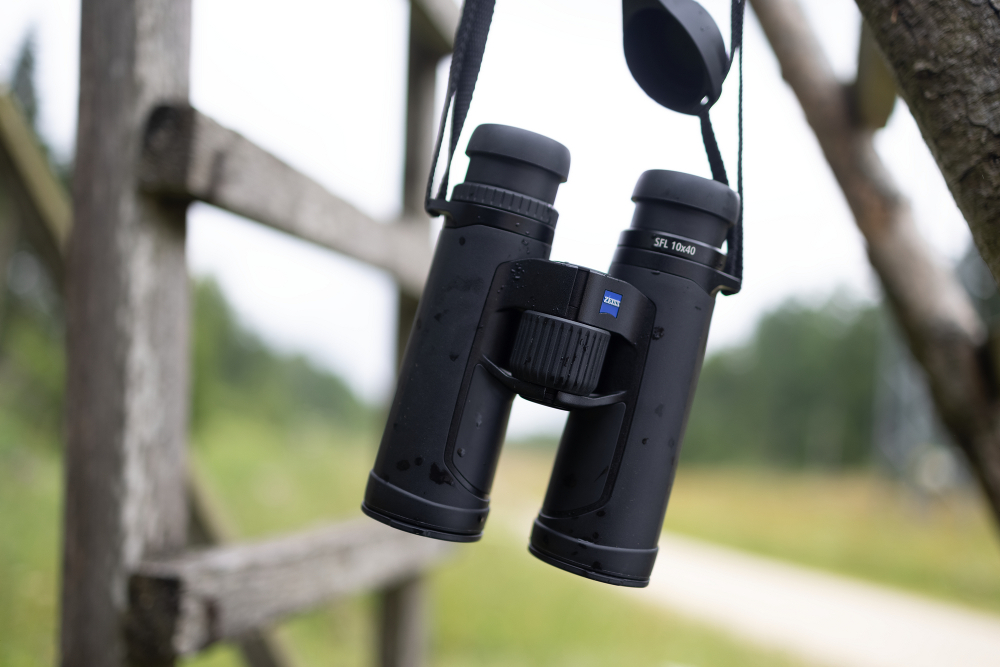 The SFL (SmartFocus and Lightweight)
combines the advantages of high-performance binoculars with the compact design of smaller binoculars. Thanks to the reduced lens diameter, the use of thinner and more closely spaced lens elements, and the rugged and durable magnesium housing, the ZEISS SFL 40 is an exceptionally lightweight yet reliable companion on the hunt.

When safely targeting game in sometimes confusing terrain, fog and the onset of twilight, a clear and true-color view through the binoculars is crucial. The ultra-high-definition (UHD) concept ensures that the binoculars deliver the highest level of detail and reproduce colors with natural fidelity thanks to a special coating and an improved optical design. The high degree of light transmission and the T* multicoating deliver an accurate image, even in twilight conditions. With a field of view of up to 140 meters at a distance of 1,000 meters and a closest focusing distance of 1.5 meters, the binoculars deliver a perfect overview both from a distance and at close range. Combining high image resolution and immense detail recognition, the ZEISS SFL allows to identify even the smallest features and to target the game confidently. This is complemented by the LotuTec® coating on the lenses, which guarantees a clear view even in rain and mud thanks to its beading effect.
When observing during the hunt, sometimes even a few seconds can be crucial in order not to miss the perfect moment for a responsible shot That's why it's so important that users can operate the binoculars intuitively and easily. Thanks to the proven SmartFocus concept and the ideally positioned focusing wheel, users can focus quickly and precisely, even when wearing gloves. In combination with the improved eyecups and the very large exit pupil in relation to the binoculars' compact size, the ZEISS SFL delivers a comfortable viewing experience, even in twilight.
For further information visit our website:
External content
ZEISS SFL 8×40 | Focus on the hunt. Not your equipment.
Optimized to be as lightweight and compact as possible, the SFL binoculars are a perfect addition to the SF family….
About Post Author