Precise detailed recognition is essential for a reliable identification of game – whether in the dark or during the day. The smallest game species-specific distinguishing features provide the decisive information about young or old animals, about sows or keiler or about stags or hinds. Hunting success thus depends to a large extent on the optical quality of the thermal imaging camera. Developed, designed, and manufactured in Germany, the new ZEISS DTI 6 thermal imaging camera sets new standards and, thanks to its exceptional image quality, offers unique detail recognition even under the most diverse lighting conditions for more reliable identification during the hunt.
Identify more details with innovative ZEISS image processing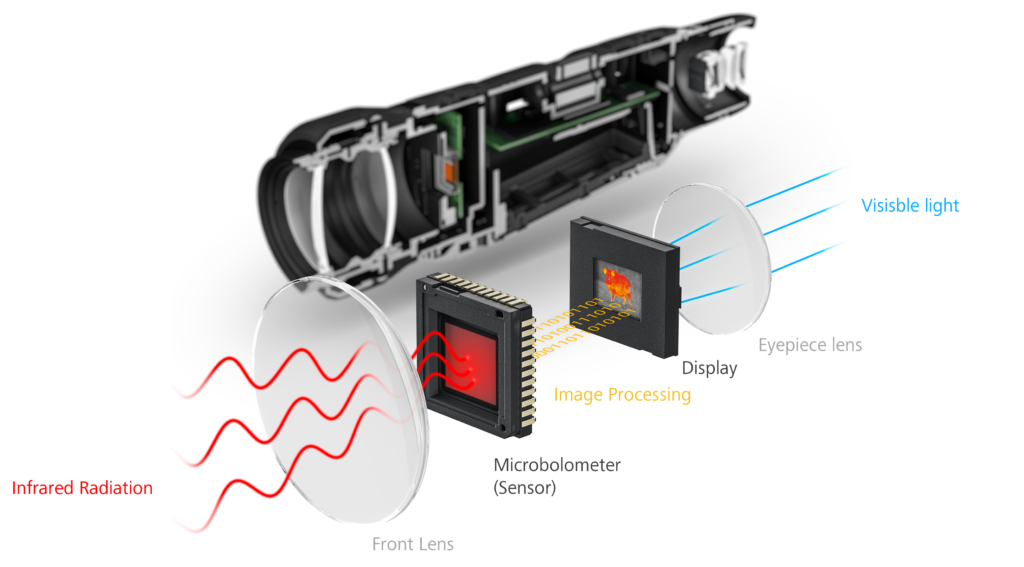 When identifying game, large temperature differences can occur, for example, between a very cold sky and a warm animal. Comparable image processing algorithms have struggled to compensate for this, making it difficult to identify the details you are looking for. With the proprietary ZSIP Pro image processing algorithm, the DTI 6 takes detail recognition to a new level. In addition to preprocessing the sensor signal to achieve excellent image quality and noise reduction, the algorithm also optimizes contrast by dividing the entire image into several quadrants and optimizing them individually.
In addition, the device intelligently adapts and sharpens the image so that he heat sources from the game stands out from the background with high contrast and sharpness. This produces a particularly detailed image in every hunting situation, and hunters can relax and focus on the center of the image and do not have to constantly shift their view. Together with a 640 x 480 sensor with 12-micron pixel pitch, a high-resolution 1024 x 768 HD AMOLED display, and the new DynamicZoom concept with optical magnification of 1.5x or 3.0x and digital zoom of up to 10x, the ZEISS DTI 6 provides hunters the ability to recognize details with exceptional precision in order to reliably identify targets during the hunt.
Intuitive operating concept
Operating a thermal imaging device should make hunting in the dark easier and not present any additional challenges. Thanks to the ErgoControl concept, a precise scroll wheel, and the easy-to-navigate user interface, users can select the different zoom levels and individual menu items easily and precisely. This allows for fast and intuitive handling even in stressful situations, while wearing gloves, as well as for both left-handed and right-handed users. The specially developed eyepiece was designed to be perfectly compatible with the screen, which almost completely fills the field of view and thus offers an immersive viewing experience, even for people who wear glasses.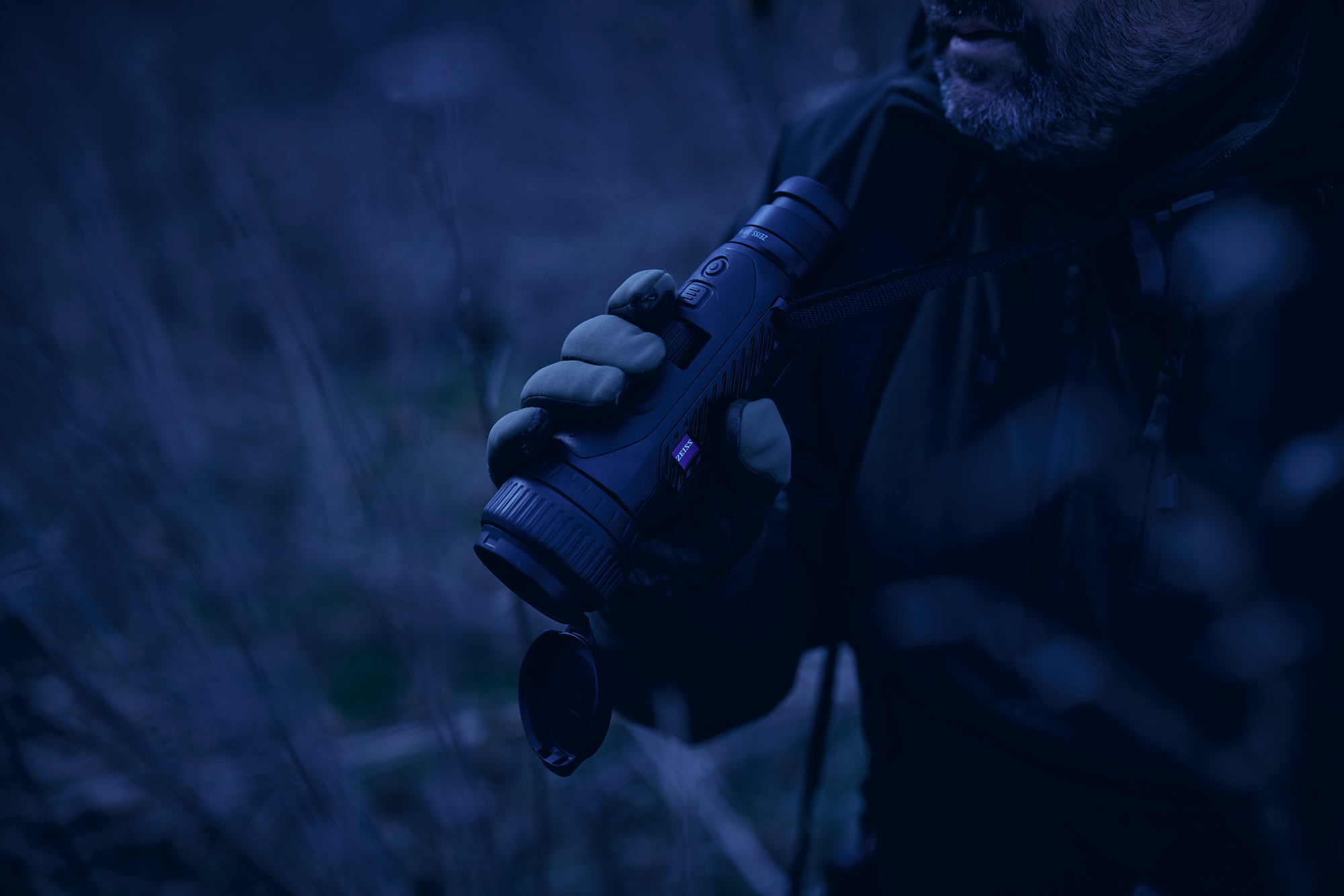 Reliable and intelligent
With its battery runtime of 6.5 hours, a removable battery, and a smart standby mode that automatically turns on or off when the thermal imaging camera is raised or lowered, the ZEISS DTI 6 provides smart power management for maximum run time. Thanks to its integration with the ZEISS Hunting app, the DTI 6 supports easy data transfer via Bluetooth, which automatically switches to Wi-Fi when transferring larger amounts of data. In addition, a wide range of configuration options, such as the ability to set a preferred zoom speed or select from different observation modes, allow hunters to fully customize the DTI 6 to their individual needs. ZEISS will release new firmware updates on a regular basis to continuously enhance the DTI, which users can easily download via the ZEISS Hunting app and install on the device themselves.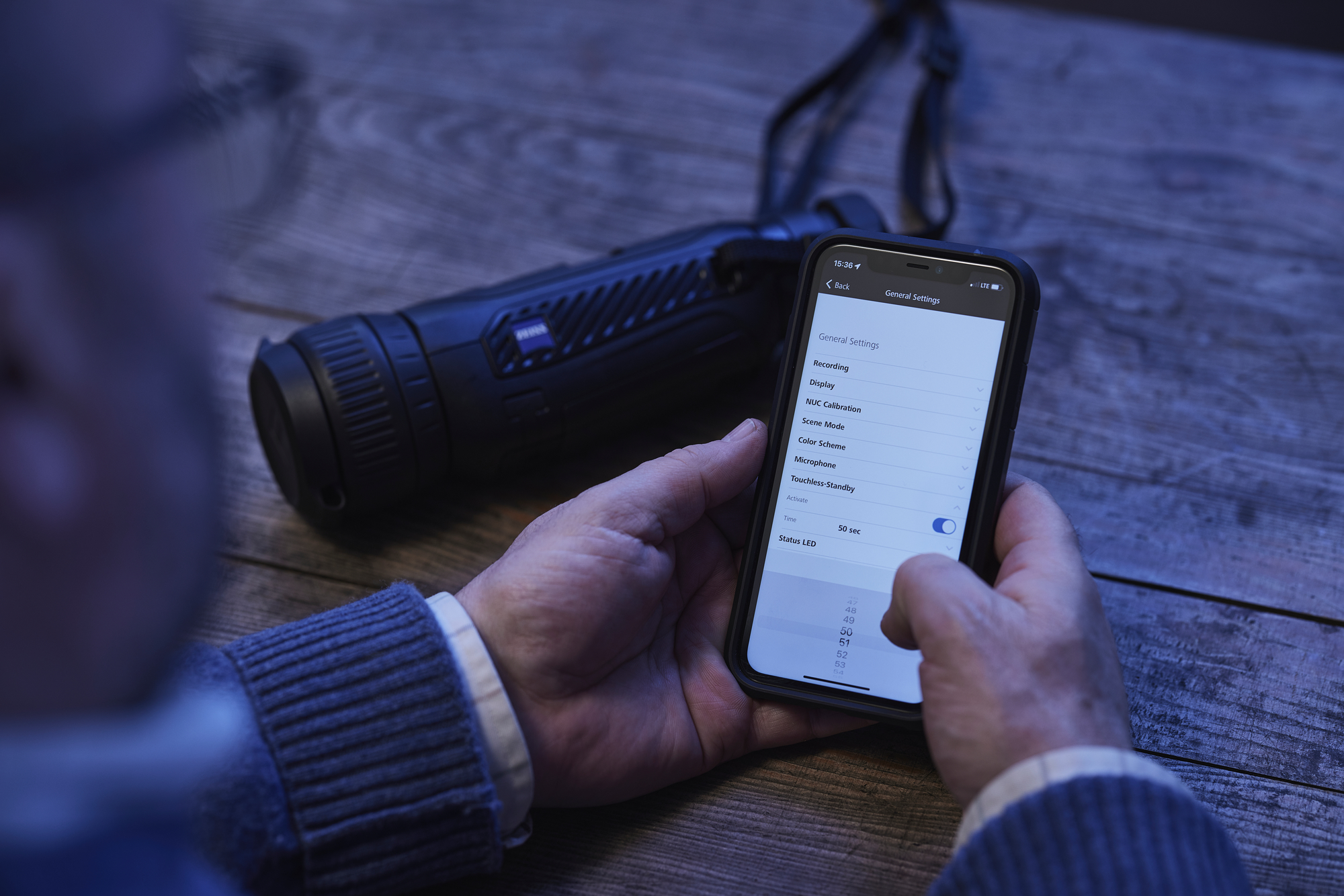 Equipped for every hunting situation – with two interchangeable lenses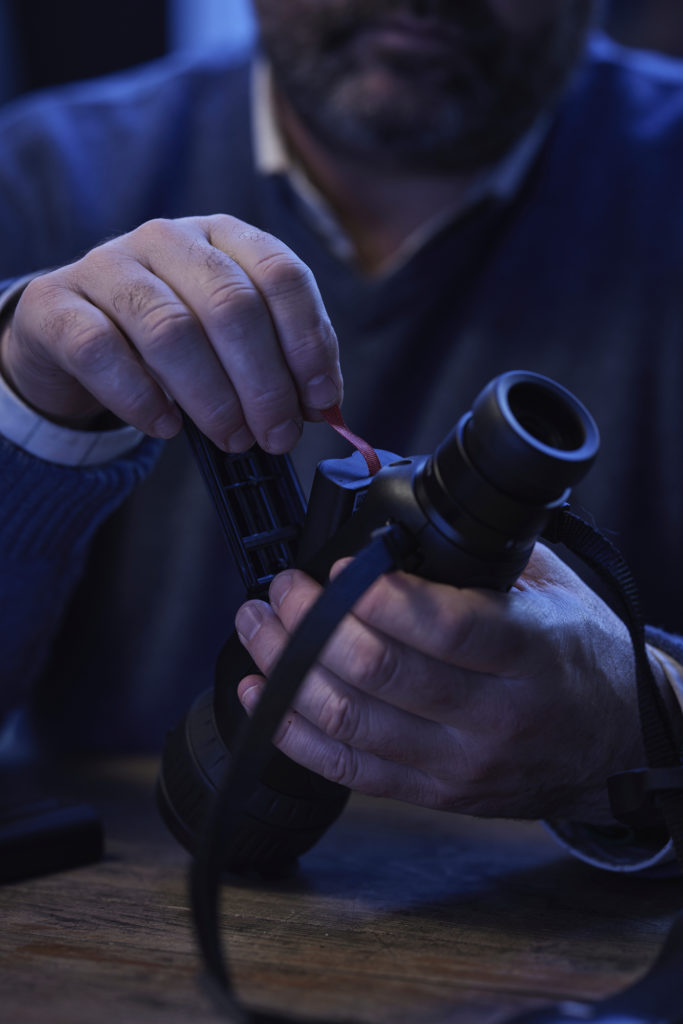 Whether in the forest or in the field – the thermal imaging camera needs to meet demands that vary from situation to situation. The long 40 mm focal length of the DTI 6/40 provides a wider field of view for use in the open field, while the 20 mm focal length makes the DTI 6/20 perfect for identifying game in forested areas. These additionally available interchangeable lenses can be used to adapt the camera to different hunting situations.
Pricing and availability
The new ZEISS DTI 6/40 thermal imaging camera will be available from retailers in fall/winter 2022 with a suggested retail price of €4,800 and an RRP of €4,500 for the ZEISS DTI 6/20. An interchangeable lens can be purchased separately at an RRP of €600 for the 20mm lens and €900 for the 40mm lens. An additional rechargeable li-ion battery with an RRP of €140 and a charging cradle with an RRP of €80 (all prices incl. German VAT) round out the lineup.
With the ZEISS DTI 6 and its numerous features, ZEISS offers a reliable and flexible companion for hunting. Thanks to the innovative ZEISS Smart Image Processing (ZSIP) algorithm, which makes the smallest details visible to the human eye, the challenges of hunting by day and night become an intense observation experience.
About Post Author