Tested in the field by Adam Szuster
Adam is a passionate hunter. He spends at least 2-3 days a week out in the fields and forests of Poland. His uses Blaser rifles, RWS ammunition and ZEISS optics. He mostly uses the Victory HT 3-12×56, Victory V8 2,8-20×56 and Victory V8 1,8-14×50 riflescopes in combination with the Victory Rangefinder RF 8×54. Since April 2020, Adam had a chance to test the new ZEISS thermal imaging camera ZEISS DTI 3/35. In this interview we asked him to share his thoughts and experiences on the ZEISS DTI 3/35 and on hunting in Poland.
In what kind of hunting area/ground do you hunt (forest/field)? What kind of game do you mainly hunt?
Both, in the forest as well as the field. But of course, that depends on the season. In Poland we can hunt wild boar all year around. Therefore, I do focus on wild boar. But when the season opens for roebuck or red deer, I am also interested in them.
Since when do you use the ZEISS DTI 3/35?
I was lucky enough to receive a pre-production model back in April. Since then, it is my main hunting companion.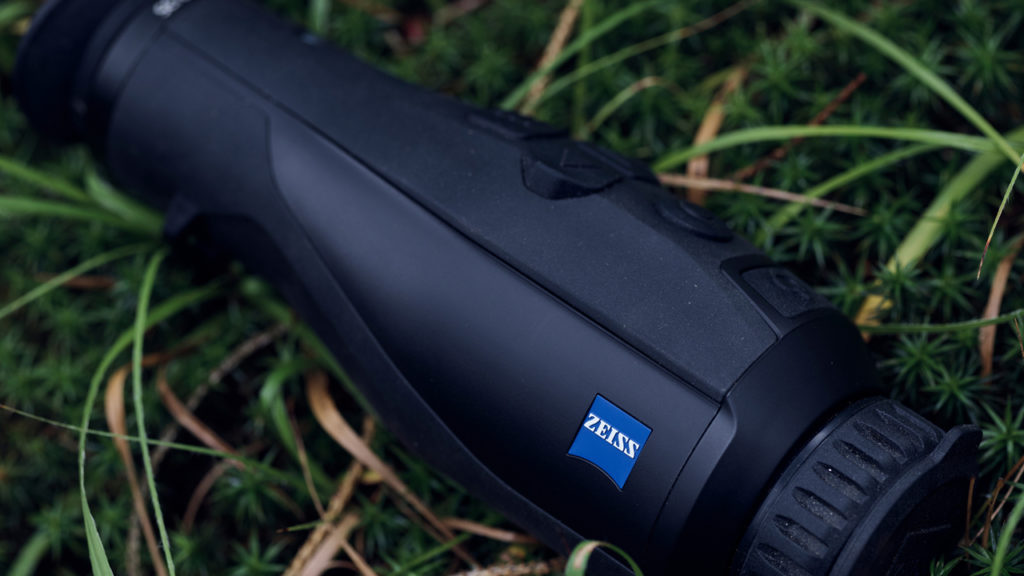 How do you use the ZEISS DTI 3/35?
DTI 3/35 supports me with the game recognition when it is dark. Due to the African Swine Fever (ASF) the authorities are pressuring us hunters to hunt as many wild boar as possible. Thanks to the really mild winters over the last years, there is a huge increase in their numbers in many regions of Poland. So we have to hunt them really intensively in order to keep the population under control. Our government even pays us more, if we shoot a female animal. Fortunately, we have a lot of ethical hunters, people who know and respect the game, and so we try to keep the balance between the genders. Obviously, we don't shoot pregnant and leading sows. Thanks to DTI, which provides amazing details when observing, it is really easy to identify a male or a female animal. Thus, I can be sure that the shot was legitimate. I also use a ZEISS Victory HT scope which – compared to other products – has the best light transmission. Depending on the lighting situation, e.g. a new moon or a full moon, I also use a thermal clip-on that allows me to be sure of hitting the target accurately.
What are the advantages of using a thermal imaging camera?
The main advantage of using thermal device is increased safety! Identifying the game is so much easier and you always know what you are shooting at, whether male or female. The only tricky thing when using the thermal devices is that you should know the hunting ground fairly well. With every thermal imaging device you are not able to see small bushes which can change the bullet trajectory or make the bullet open much faster than on the target. Therefore, it is key to be familiar with our surroundings.
In Poland, we have been using thermal imaging devices for several years now. I was able to observe these devices are the main thing new hunters are buying after their rifle.
I see this as a positive development, especially when it comes to hunting safety. I understand that some more seasoned hunters are saying that using a thermal device is ethically not correct. But they seem to forget that 40 years ago we did not have so many animals. These days hunting has to be efficient. There were times, when hunters weren't using rifle scopes. Using technology that supports us with safety is always a good choice – like using air bags or 4×4 wheel-drive in cars.
How does the ZEISS DTI 3/35 stand out compared to other thermal products you used over the years?
I have used or tested almost all devices that are on the market in a 600 EUR to over 15,000 EUR price range. When I heard that ZEISS decided to offer a thermal imaging camera I was really excited. ZEISS has always focused on high-end solutions. To me this becomes obvious on the basis of the quality of their riflescopes or binoculars. My first impression was: This is nice, but I want to see what it can do in the field. When I received my ZEISS DTI 3/35 sample, I went hunting right away and wasn't disappointed. Cool ergonomics especially when you are observing with it for longer periods. It feels good in your hand, with and without gloves. The device menu is easy to master. It offers the possibility to record videos and of course the main thing – the image quality is outstanding. Really important is, that the DTI has a 2,5 optical zoom, which enables the user to see details.
Some of the competitors only have the digital zoom. The pixel size is increased so that even with the biggest magnification, we can see only the white or black spot.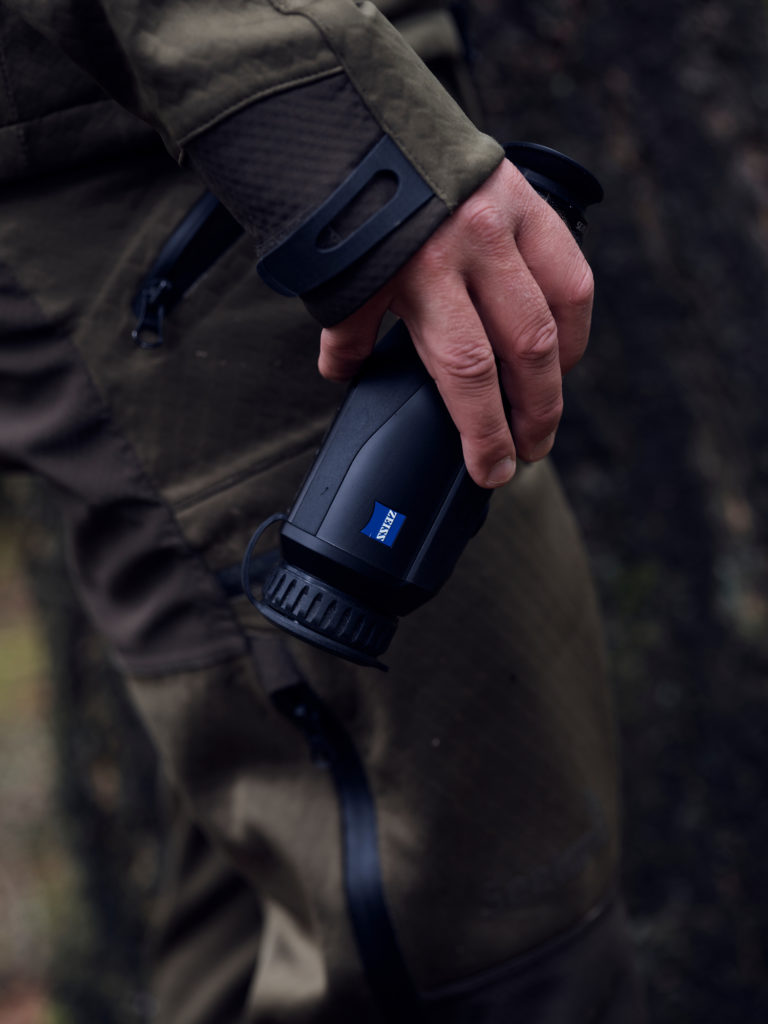 When I share the videos with my hunting friends their first questions were: What is that and when can we get one? I think ZEISS has opened a new era for hunting equipment with this product and I can hardly wait to see what news ZEISS will announce in this segment in the future.
About Post Author