The right eye relief
Too little distance can – depending on the caliber – lead to injuries, as the recoil backs the eyepiece up into the face. If the interpupillary distance is too large, you will lose the field of view and thus the necessary overview in the crucial moment.
It is therefore advisable to move your head back and forth to find the area and, in the best case, exactly the point along the line of sight in which you have the full field of view AND the maximum distance to the scope.
Mounting your riflescope with the rail offers a lot of leeway for the correct positioning. An eye relief of 9 cm (or 3.5") for example, fits perfectly when stalking or shooting in a standing position. When shooting prone, uphill in the mountains, from high seat, or on a driven hunt, the stop behavior changes: You often have to move your head closer to the scope. Injuries in those situations can be avoided if you have enough "air" to the eyepiece.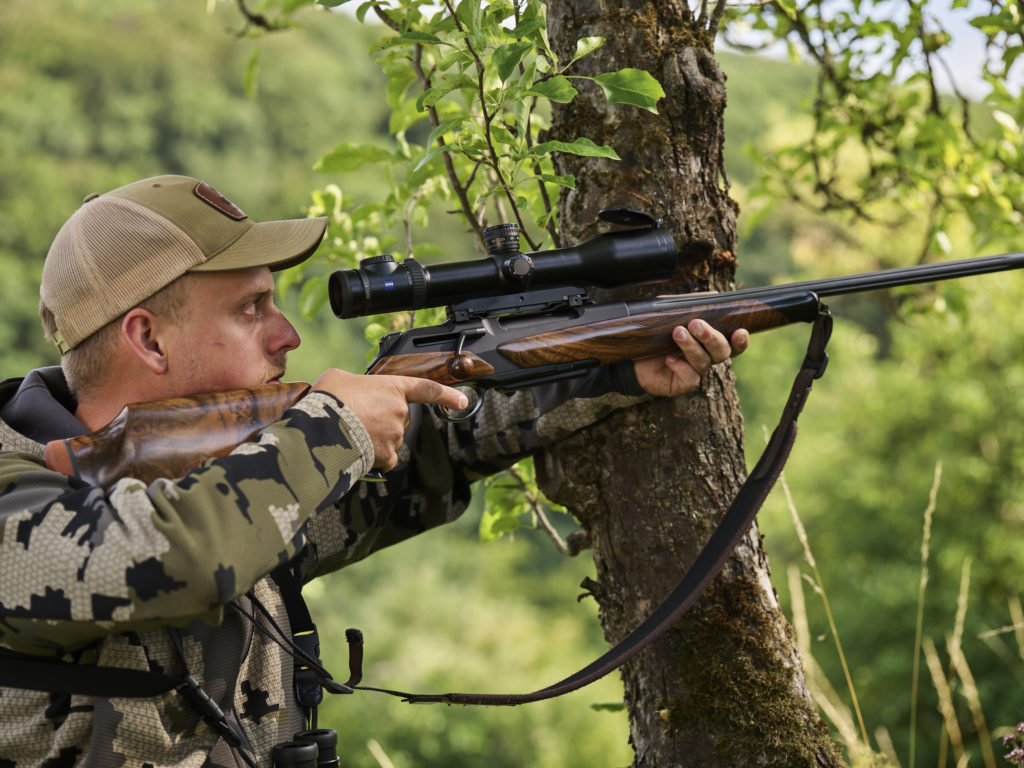 Extra large eyebox
The "eyebox" is the area along ad around the line of sight in which you can see the entire picture in full. With ZEISS rifle scopes, it is particularly large and therefore offers a decisive advantage, for example, for driven hunts and when stalking. It allows you can acquire the target more quickly.
The advantages of the ZEISS Eyebox
Get to the stop quickly, with the reticle in the middle – the distance between the eye and the riflescope is crucial. However, the distance can change if you wear a thin jacket in summer and a thick jacket in winter. A large eyebox saves the constant head movement to find the right position. It gives you more leeway to position your eye.
This helps of course especially during driven hunts, for a quick, safe stop when turning the body, e.g. with game approaching from behind. But also in narrow turret when you cannot always achieve the perfect stop due to limited space.
About Post Author