Download the recipe below.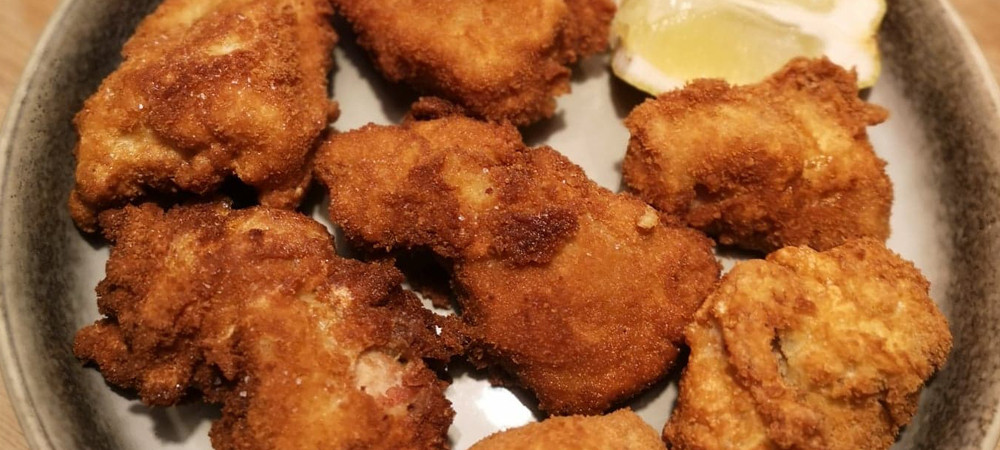 Ready in 30 Minutes       2 Servings
One of my favourite ways of cooking Pheasant is making them tender and crispy.

Mette Karin Petersen
Pheasant is a great alternative to chicken. It's low on fat, high in protein and high in flavor! One of my favourite ways of cooking pheasant is making them tender and crispy. So here comes a recipe for crispy pheasant nuggets.
Ingredients
2 pheasant breasts
2 free range eggs
250g wheat flour
250g breadcrumbs or panko
500ml rapeseed oil (maybe more)
Salt and freshly grounded pepper
Paprika or Chili (optional)
Method
Cut the pheasant breasts into bite-size pieces. But be aware not to make them too big or too small. You want the meat to cook through and the breading to be perfectly crispy before it gets too dark.
To begin, you will need three separate bowls. In the first bowl add wheat flour, salt and freshly grounded pepper – mix together and set aside. In the second bowl, crack the eggs and whisk them together and set aside. In a third bowl, add breadcrumbs or panko. Then, add salt and freshly grounded pepper along with your favorite seasoning (could be chili, paprika, onion powder etc.)
Next, prepare the pheasant nuggets in the following order: first, dip them into the flour, followed by the eggs and breadcrumbs. If you like the breading to be thicker, you can do a double dip them again into the egg mix and covered them with breadcrumbs. Place all breaded pheasant nuggets on a plate and set aside.
To deep-fry the nuggets, heat a pot with rapeseed oil. To check if the oil is at the right temperature, simply dip a wooden spoon into the oil. It is ready for frying when you see little bubbles forming alongside the spoon.
Cook the pheasant nuggets until golden brown and crispy (cooking time depends on size). It's about 3 min. Be careful not to fry too many at the same time. You don't want them to stick together or reduce the temperature of the oil too much.
After cooking, place the nuggets on a piece of kitchen roll to remove the extra oil. Serve with lemon, homemade fries and a sour cream dressing with dill.
Happy cooking & Bon appétit.