Whether stalking, high seat or hunting ground patrol – thermal imaging cameras have become essential hunting equipment and enable even safer and more successful hunting – especially at night and with limited visibility. With the introduction of the ZEISS DTI 1, DTI 3 GEN 2 and DTI 4, ZEISS now offers the right thermal imaging camera for every application and budget.
Hunting requires a high level of concentration. Operating a thermal imaging device can't be an obstacle at all. The new ZEISS thermal imaging cameras share some commonalities and first and foremost is their excellent ergonomics, which makes operation intuitive and easy thanks to the ErgoControl concept. A thermal imaging camera's image quality and level of detail is critical to a successful hunt. That is why the DTI family stands out for its extraordinary viewing experience. With 0.5 zoom increments, the thermal imaging cameras offer the ideal combination of zoom and detail recognition for reliable identification. The cameras also feature an efficient power management system and full integration into the ZEISS Hunting App.
ZEISS DTI 1 – the high-quality entry-level model in the ZEISS thermal imaging range
Even with a smaller budget, a thermal imaging camera is now an essential part of any hunting equipment. Our ZEISS DTI 1 is the ideal entry point into the world of ZEISS thermal imaging cameras and the perfect choice for stalking. The ZEISS DTI 1 is a compact and lightweight thermal imaging camera with features such as Transition Zoom, which enables uninterrupted observation thanks to the continuous zoom effect, as well as personalized settings.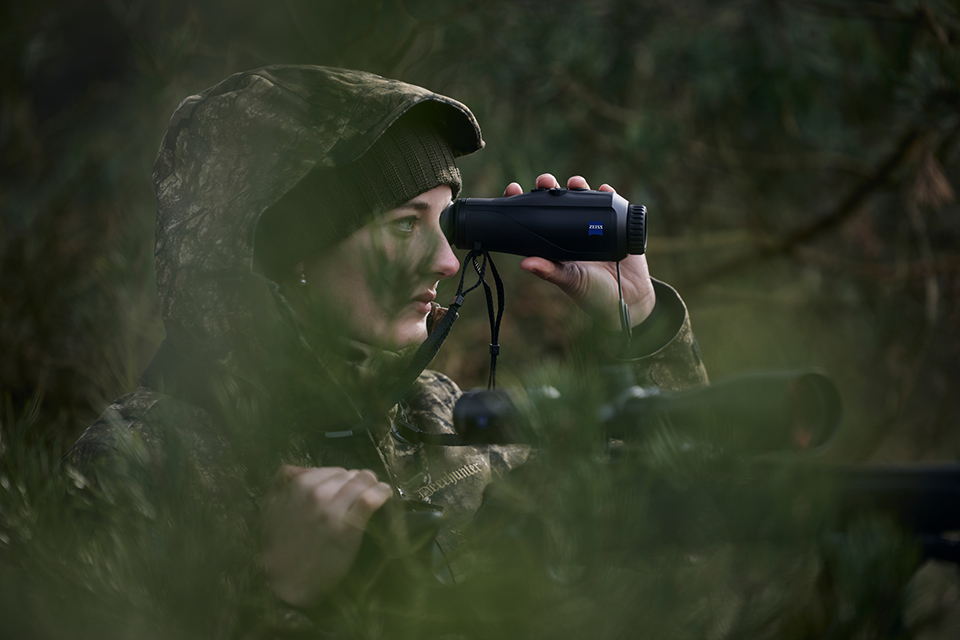 The camera comes with a new detection mode and four new color modes that significantly reduce the screen's glare effect, allowing heat sources to be detected clearly. The new ZEISS DTI 1 is being launched with two different focal lengths: the DTI 1/19 with a field of view of 24 m at 100 m and a range of 1000 m, and the DTI 1/25 with a field of view of 18 m at 100 m and a range of 1320 m.
ZEISS DTI 3 GEN 2 – the significant upgrade to the first ZEISS thermal imaging camera
The ZEISS DTI 3 GEN 2 builds upon the DTI 3 thermal imaging camera and offers a significant upgrade in terms of hardware and software features. In particular, the new image processor and AMOLED display delivers an advancement in image quality for a remarkably detailed and sharp image. In addition to the performance features of the DTI 1, the DTI 3 GEN 2 also has other features, such as the movement alert, which emits a visual signal when the heat source moves, or the practical shortcut keys, which enable even faster and more practical operation of the thermal imaging camera. The DTI 3 GEN 2 will continue to be offered with two focal lengths: the DTI 3/25 with a range of 930 m and a particularly wide field of view of 26 m, and the DTI 3/35 with a range of 1300 m for hunting in the open field.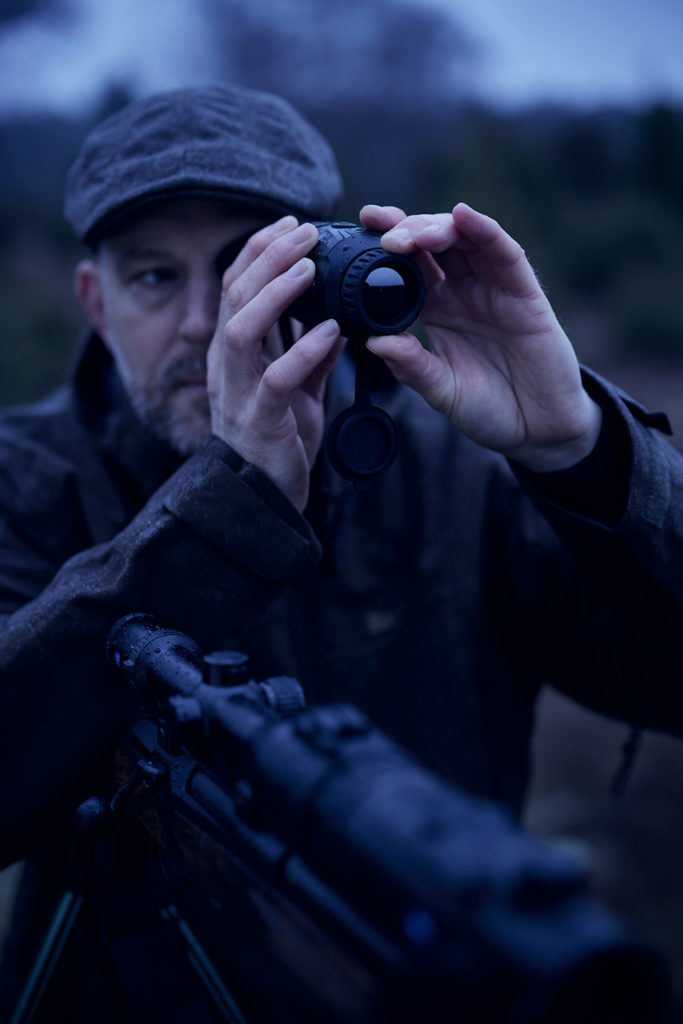 ZEISS DTI 4 – even better image quality thanks to a powerful sensor
With the DTI 4, we've taken image quality to another level to help hunters identify game even more accurately and reliably than ever before. Building on the features of the DTI 3 GEN 2, the DTI 4 is primarily distinguished by its even higher resolution 640 x 512 px sensor with 12 μm pixel pitch. This delivers superior image quality at all zoom levels and increased detection range – for enhanced detail recognition and a sharp, high-contrast image, at longer distances.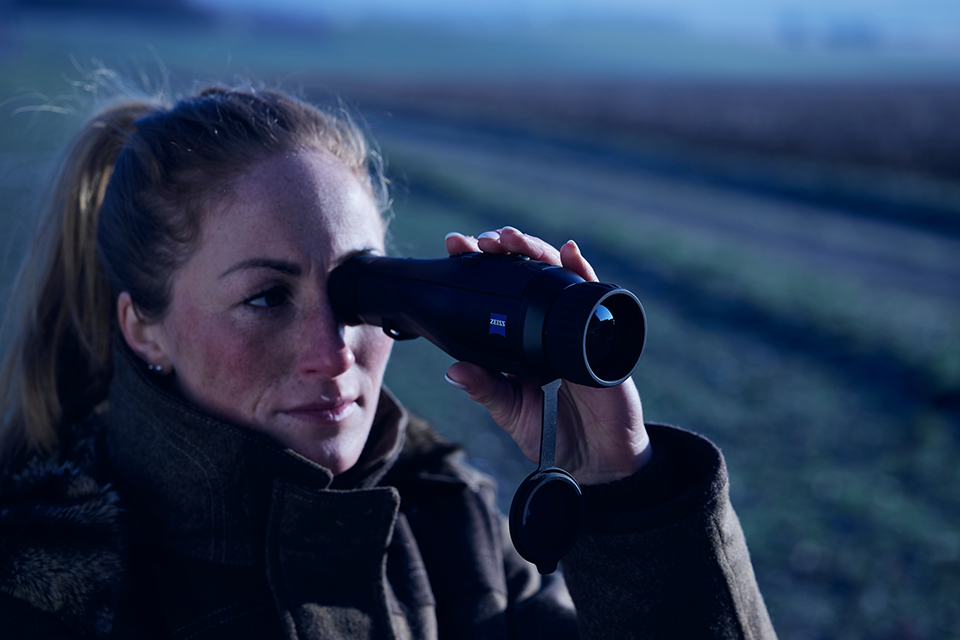 For this reason, the DTI 4 is being offered in two focal lengths: the DTI 4/35 as well as the DTI 4/50. With the 50 mm focal length, ZEISS is offering a particularly long detection range of over 2,500 m – for successful hunting at long distances.
Pricing and availability
The new ZEISS DTI 1, DTI 3 GEN 2, and DTI 4 thermal imaging cameras will be available from ZEISS authorized dealers in July.
Recommended retail price:
ZEISS DTI 1/19: €1.700
ZEISS DTI 1/25: €1.900
ZEISS DTI 3/25 GEN 2: €2.200
ZEISS DTI 3/35 GEN 2: €2.500
ZEISS DTI 4/35: €3.300
ZEISS DTI 4/50: €3.600
Further information is available at www.zeiss.com/hunting/thermal-imaging-cameras.
External content
Thermal Imaging Portfolio | ZEISS Thermal Imaging Devices
ZEISS Thermal
Imaging Cameras…
About Post Author