In dense reeds, branches or in complete darkness – observing well-camouflaged or nocturnal birds and other wildlife is a real challenge. Thermal imaging cameras open up a whole new insight. ZEISS has now presented its complete thermal imaging portfolio for nature and bird watching for the first time. The new ZEISS DTI 1, DTI 3 GEN 2, DTI 4 and DTI 6 thermal imaging cameras enable a completely new way of birding and observing nature. The intuitive ergonomics for ease of use, an exceptional viewing experience with the ability to reliably recognize even the smallest details, as well as sophisticated power management unite the ZEISS DTI family.
Thermal Imaging Cameras in Nature Observation and Birding
"The use of thermal imaging cameras in nature observation and birding is becoming increasingly popular," reported Stefan Gerner, himself an experienced birder and product manager in Nature Observation at ZEISS Consumer Products. These devices make it possible to locate, identify, and observe nocturnal birds such as owls, nightjars, and even other wildlife without disturbance from a light source during twilight and darkness, while during the day, and especially in dense brush and rough terrain, they make it easier to locate particularly camouflaged species such as snipes or bitterns. Thermal imaging cameras are also a useful tool in the fields of research and nature conservation – whether for tracking populations or observing breeding behavior, there are many applications. "This means that a thermal imaging camera is now part of many ambitious birder's and ornithologist's must-have gear and opens up a new way of observing nature and birds by day or night," Gerner explained.
ZEISS DTI 1 – the lightweight & compact companion
The ZEISS DTI 1 is a high-quality entry-level product in the thermal imaging line. In addition to the features that are typical of the DTI family, this particularly compact and lightweight thermal imaging camera has additional features such as Transition Zoom, which provides uninterrupted observation with its continuous zoom effect. The camera is rounded out by eight new color modes that, among other things, significantly reduce the screen's glare effect and, with the new "Detection Mode," allow heat sources to be detected more easily. The ZEISS DTI 1 is being launched with two different focal lengths: the DTI 1/19 with a field of view of 24 meters at 100 meters and a range of 1000 meters, and the DTI 1/25 with a field of view of 18 meters at 100 meters and a range of 1320 meters.
ZEISS DTI 3 GEN 2 – the versatile solution for any situation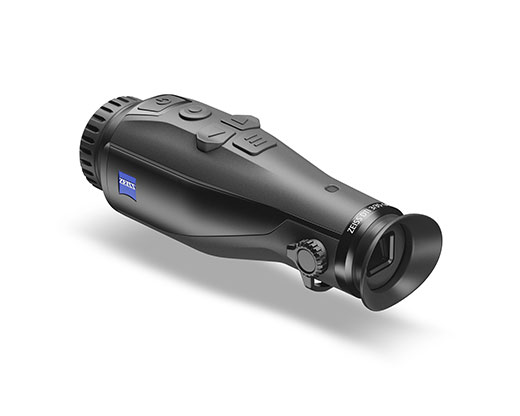 The ZEISS DTI 3 GEN 2 builds on the DTI 3 first introduced in 2022 and offers a significant upgrade in terms of hardware and software features. In particular, the new image processor and AMOLED display deliver a significant improvement in image quality – for a remarkably detailed and sharp image. "The DTI 3 GEN 2 is an extremely versatile option among thermal imaging cameras. The advantages of the four additional observation modes are particularly evident when observing birds at closer distances in native forests or tropical rainforests," noted Gerner. The DTI 3 GEN 2 will be offered with two focal lengths: the DTI 3/25 with a range of 930 meters and a particularly wide field of view of 26 meters, and the DTI 3/35 with a range of 1300 meters.
ZEISS DTI 4 – unparalleled detail recognition thanks to high-performance sensor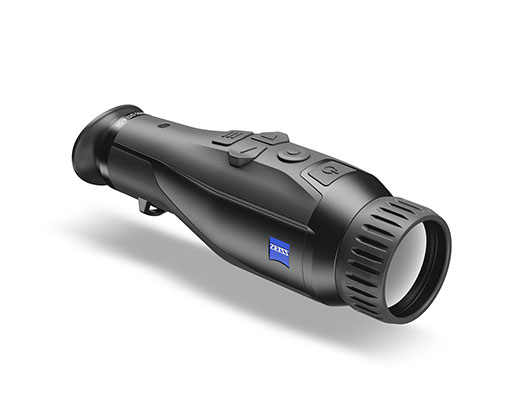 "With the DTI 4, we've taken image quality to another level," Gerner said. Building on the features of the DTI 3 GEN 2, the DTI 4 is primarily distinguished by its higher resolution 640 x 512 px sensor. "This delivers even better image quality at all zoom levels and increased detection range – for increased detail recognition and a sharp, high-contrast image, even at longer distances." For this reason, the DTI 4 is being offered in two focal lengths: the DTI 4/35 as well as the DTI 4/50. With the 50 mm focal length, ZEISS is offering a particularly long detection range of over 2,500 meters.
ZEISS DTI 6 – the high-end thermal imaging camera for even more details
"Every detail matters when observing and identifying birds and other wildlife," Gerner noted. Thanks to the innovative ZEISS Smart Image Processing Pro (ZSIP Pro), combined with a 640 × 480 sensor and a 1024 × 768 AMOLED display, the high-end ZEISS DTI 6 thermal imaging camera delivers particularly sharp and detailed images. Developed, designed, and manufactured in Germany, the DTI 6, with its intuitive operating concept and two interchangeable lenses, proves to be a particularly reliable and flexible companion – whether being used during the day or at night or for casual observations or scientific use.
Availability & Prices
The ZEISS DTI 1, DTI 3 GEN 2, DTI 4, and DTI 6 thermal imaging cameras are available from specialist dealers effective immediately.
| | |
| --- | --- |
| Product | Recommended retail price |
| ZEISS DTI 1/19 | € 1,700 |
| ZEISS DTI 1/25 | € 1,900 |
| ZEISS DTI 3/25 | € 2,200 |
| ZEISS DTI 3/35 | € 2,500 |
| ZEISS DTI 4/35 | € 3,300 |
| ZEISS DTI 4/50 | € 3,600 |
| ZEISS DTI 6/20 | € 4,500 |
| ZEISS DTI 6/40 | € 4,800 |
| ZEISS DTI 6 20 mm interchangeable lens | € 600 |
| ZEISS DTI 6 40 mm interchangeable lens | € 900 |
All prices incl. VAT.
Further information is available at www.zeiss.com/nature/thermal-imaging-cameras.
About Post Author