Since the beginning of the Covid pandemic the healthcare sector has been under enormous pressure. The demographic development, the change in the spectrum of diseases, legal regulations, cost pressure and a shortage of specialists combined with the increasing demands of patients, present healthcare organisations with a number of challenges. Here, digitalisation and the use of modern technologies such as artificial intelligence or machine learning offer numerous opportunities and potentials for increasing efficiency, reducing errors and thus improving patient treatment.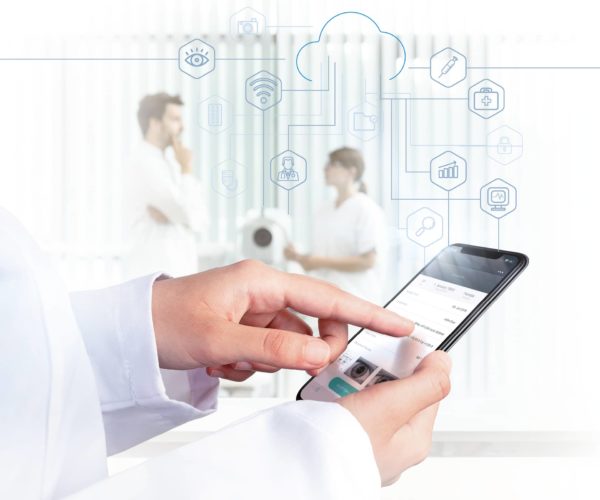 Use of medical data as the basis for optimised patient care
The basis for the use of these technologies and for future-oriented predictive and preventive care is medical data. This can already be found everywhere today. However, most healthcare professionals and the medical devices in use still store this on-premise, resulting in millions of isolated medical data sets. In order to get a fully comprehensive overview of a patient's medical history and, based on this, to create treatment plans in terms of patient-centred therapy and to be able to derive overarching insights from these data sets, organisations need to integrate and synchronise health data from different sources.
To support the development of healthcare ecosystems, the major global public cloud providers (Microsoft Azure, Amazon Web Service and Google Cloud Platform) are increasingly offering special SaaS and PaaS services for the healthcare sector that can provide companies with a basis for their own solutions. Through our experience at ZEISS Digital Innovation as an implementation partner of ZEISS Meditec and of customers outside the ZEISS Group, we recognised early on that Microsoft offers a particularly powerful healthcare portfolio and is continuing to expand it strongly. This became clear again at this year's Ignite.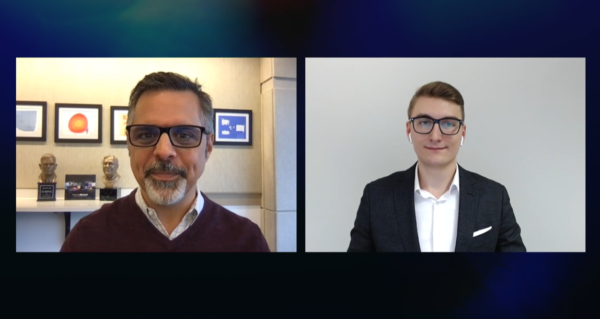 Medical data platforms based on Azure Health Data Services
One possibility for building such a medical data platform as the basis of an ecosystem is the use oAzure Health Data Services. With the help of these services, the storage, access and processing of medical data can be made interoperable and secure. Thousands of medical devices can be connected to each other and the data generated in this way can be used by numerous applications in a scalable and robust manner. As Azure Health Data Services are PaaS solutions, they can be used out of the box and are fully developed, managed and operated by Microsoft. They are highly available with little effort, designed for security and are in compliance with regulatory requirements. This significantly reduces the implementation effort and thus also the costs.
ZEISS Meditec also relies on Azure Health Data Services to develop its digital, data-driven ecosystem. The ZEISS Medical Ecosystem, developed together with ZEISS Digital Innovation, connects devices and clinical systems with applications via a central data platform, creating added value at various levels to optimise clinical patient management.
The DICOM service within Azure Health Data Services is used here as the central interface for device connection. As DICOM is an open standard for storing and exchanging information in medical image data management, the majority of medical devices that generate image data communicate using the DICOM protocol. Through an extensible connectivity solution based on Azure IoT Edge, these devices can connect directly to the data platform in Azure using the DICOM standard. This allows a wide range of devices that have been in use with customers for years to be integrated into the ecosystem. This increases acceptance and ensures that more data can flow into the cloud and be further processed to enable clinical use cases and develop new procedures.
Azure API for FHIR® serves as the central data hub of the platform. All data of the ecosystem are stored there in a structured way and linked with each other in order to make them centrally findable and available to the applications. HL7® FHIR® (Fast Healthcare Interoperability Resources) offers a standardised and comprehensive data model for healthcare data. Not only can it be used to implement simple and robust interfaces to one's own applications, but it also ensures interoperability with third-party systems such as EMR systems (Electronic Medical Record), hospital information systems or the electronic patient record. The data from the medical devices, historical measurement data from local PACS solutions and information from other clinical systems are automatically processed, structured and aggregated centrally in Azure API for FHIR® after upload. This is a key factor in collecting more valuable data for clinical use cases and providing customers with a seamlessly integrated ecosystem.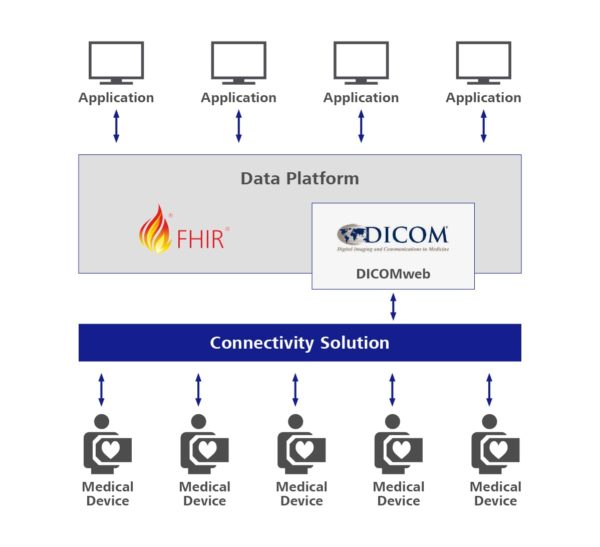 Successful collaboration between ZEISS Digital Innovation and Microsoft
As early adopters of Azure Health Data Services, our development teams at ZEISS Digital Innovation work closely with the Azure Health Data Services product group at Microsoft headquarters in Redmond, USA, helping to shape the services for the benefit of our customers. In regular co-creation sessions between the ZEISS Digital Innovation and Microsoft teams, the solution design for currently implemented features of the Azure Health Data Services is discussed. In this way, we can ensure that even the most complex use cases currently known are taken into account.
We are working very closely with ZEISS Digital Innovation to shape Azure's next generation health services alongside their customer needs. Their strong background in the development of digital medical products for their customers is a core asset in our collaboration and enables the development of innovative solutions for the healthcare sector.

Steven Borg (Director, Medical Imaging at Microsoft)
You too can benefit from our know-how and contact us. Together, we will develop the vision for your innovative solution and support you during implementation.
This post was written by: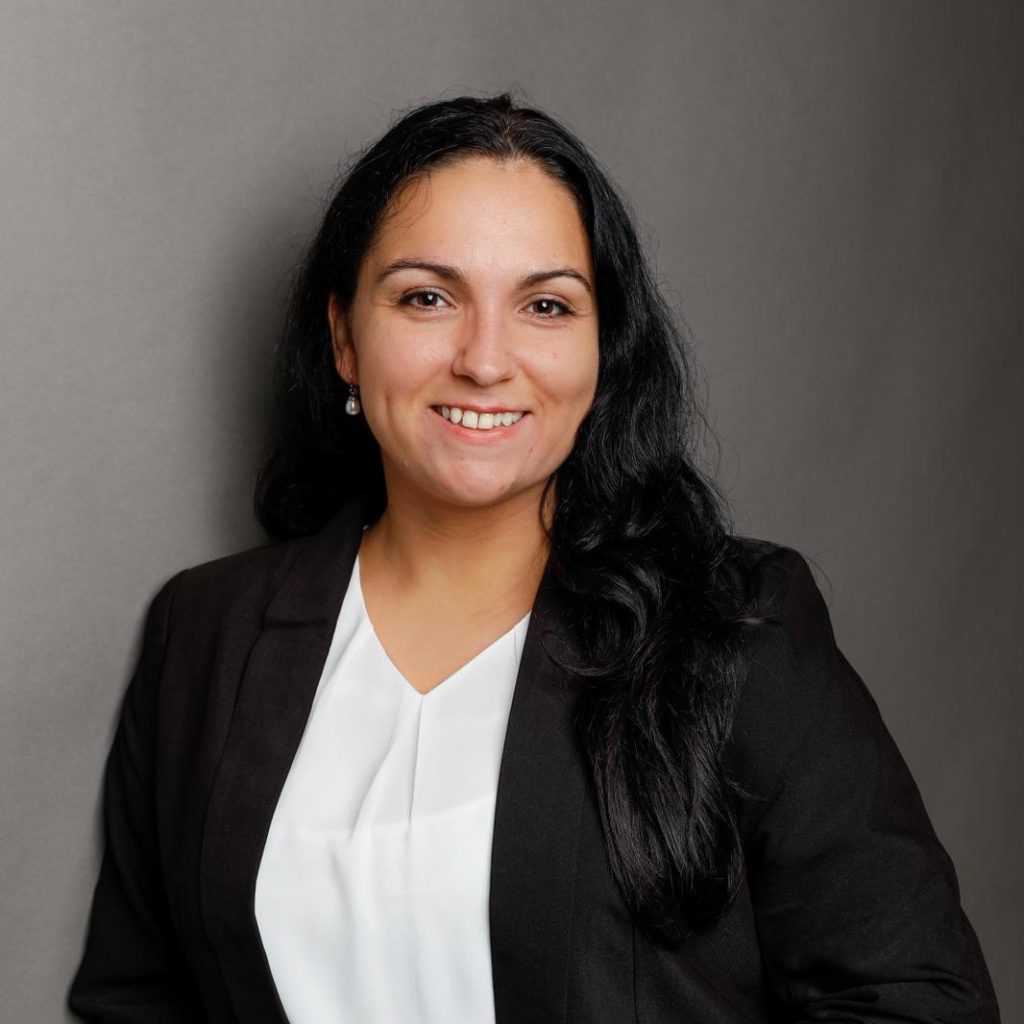 Elisa Kunze
Elisa Kunze has been working at ZEISS Digital Innovation since 2013. During her various sales and marketing activities she supported lots of different projects, teams and companies in various sectors. Today she supports her clients in the health sector as a key account manager and supports them in implementing their project vision.
This post was written by: