In contrast to nocturnal animals, twilight or complete darkness poses serious challenges to us humans. We can long accurately perceive features, shapes, and movements of specific game species and literally can't see the forest for the trees. But night and twilight play an important role in hunting – especially in wooded areas or at the bait site, when even the moon provides little light.
The new ZEISS DTI 3/25 is the second thermal imaging camera developed specifically for hunting and offers a critical advantage for night hunting, especially at short distances, thanks to an enlarged field of view of 26 meters at 100 meters. Maintaining an overview is critical when hunting in forested areas, especially in the dark, as it is more difficult to spot game and the distances at which game can be seen are much shorter than in open terrain. The new thermal imaging camera delivers images and observations that are otherwise hidden from the human eye, allowing hunters to more accurately and reliably identify the game they are observing.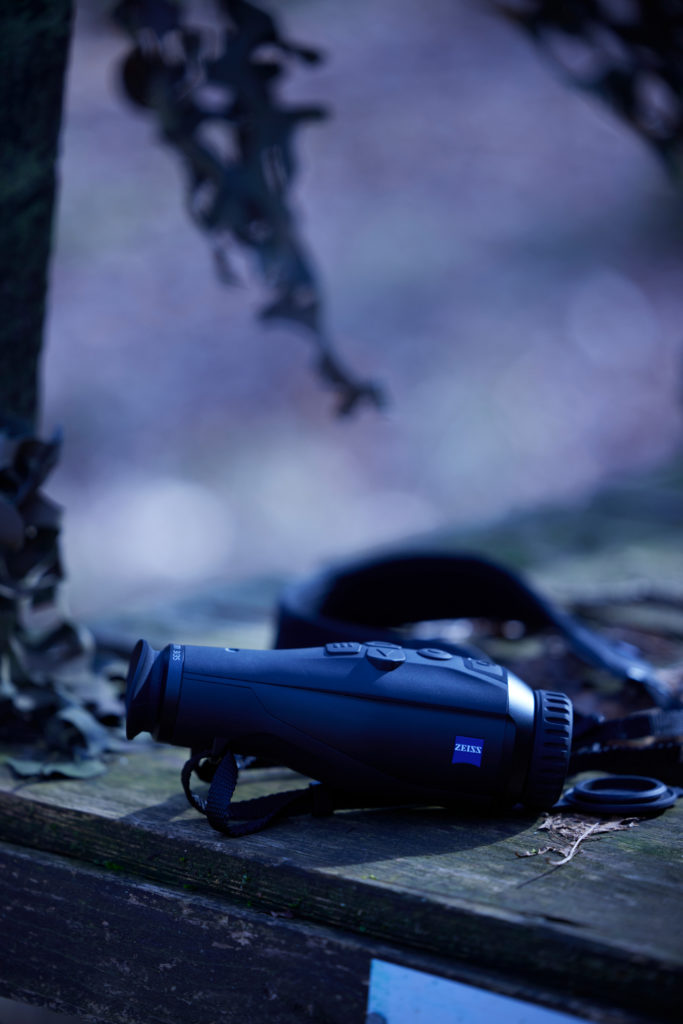 The ZEISS DTI 3/25 owes its impressive optical performance to the fact that the sensor, electronics, screen, and eyepiece are all designed to be perfectly compatible. Thanks to its enlarged field of view and high-resolution HD-LCOS display, hunters are now able to reliably detect all of the heat sources and obtain a complete overview, whether they are hunting from a raised hide or at the bait site.
Quickly switching from maximum overview to extremely detailed magnification is crucial when hunting at night and is easily possible with the DTI 3/25 thanks to the fine gradual zoom adjustment with increments of 0.5x.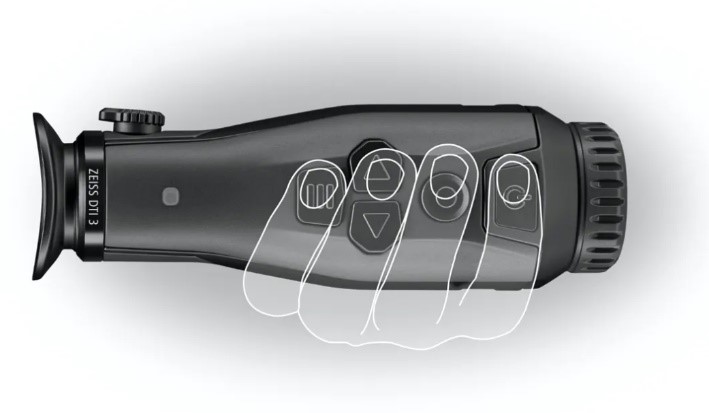 Thanks to its intuitive button layout, the familiar and field-proven ErgoControl Concept from the first ZEISS thermal imaging camera also helps hunters bag game more successfully when using the DTI 3/25. Hunters can quickly and accurately identify the individual controls in the dark and cold, even when wearing thick gloves, allowing them to pay full attention to the game they are observing.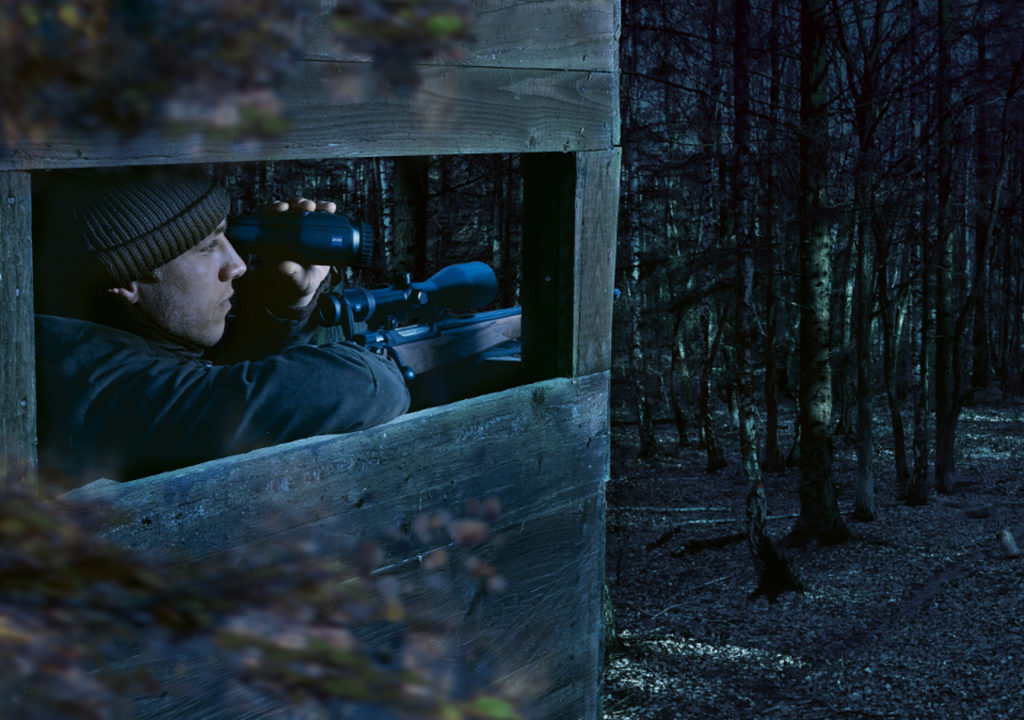 Thanks to the latest firmware update, the DTI 3 family offers further enhanced visibility, especially in foggy or humid conditions, thanks to the Contrast Boost feature. This makes the outlines and edges of animals and plants more recognizable and reveals unexpected details, even in the fog.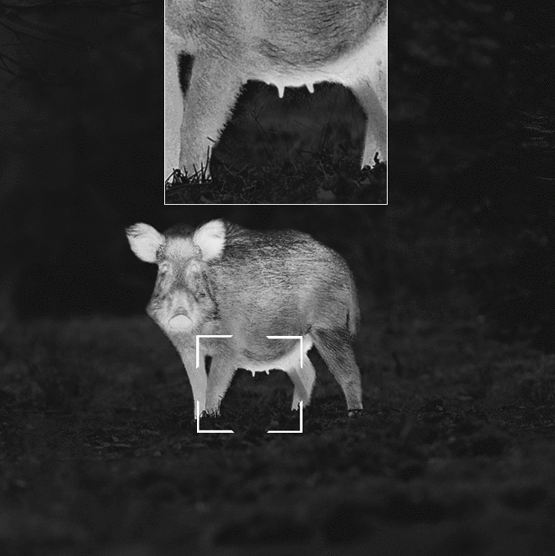 Other features added by the firmware update include a focus frame in picture-in-picture mode, which is a helpful tool when observing groups of animals and deciding whether or not to take a shot.
These innovations are complemented by an LED indicator light that can be switched off manually for optimized camouflage as well as an extended battery life of 10 hours.
The DTI 3/25 and its numerous features are an ideal companion for twilight and night hunting, making crucial details visible as well as providing a complete overview, particularly at short distances. As such, the new thermal imaging camera from ZEISS delivers unique hunting experiences and moments, even under the most difficult conditions, and makes details hidden from the human eye visible.