Nature saved me
Noam's home was not a safe place. As soon as he got eight years old, he daily moved out into the forests in the mountains of Jerusalem after school. Nature meant freedom and safety, which he could not find at home. Out here he played relaxed, lived out his curiosity and just was happy. Nature never let him down as he says: "Nature was the home where I could feel a sense of control. I could be the kid I was." He learned from the energy and diversity of nature and developed to a stable, balanced person.
At the age of ten years Noam got his first bird guide book and binoculars. Suddenly, all birds around him got names, although he was aware of them since a long time from his daily forays. He got to know members of the "Jerusalem Bird Club" and experienced that he was not alone in the region with his interest. Details in nature now got more and more relevant, he could allocate them and had terms for them. The driving force of all, what Noam learned from the forest, was and is the emotional attachment.
TODAY NOAM WEISS DESCRIBES: "NATURE AND ME, WE NEVER LET EACH OTHER DOWN. IT WAS MY SAFE HOME AND I STARTED TO PROTECT IT."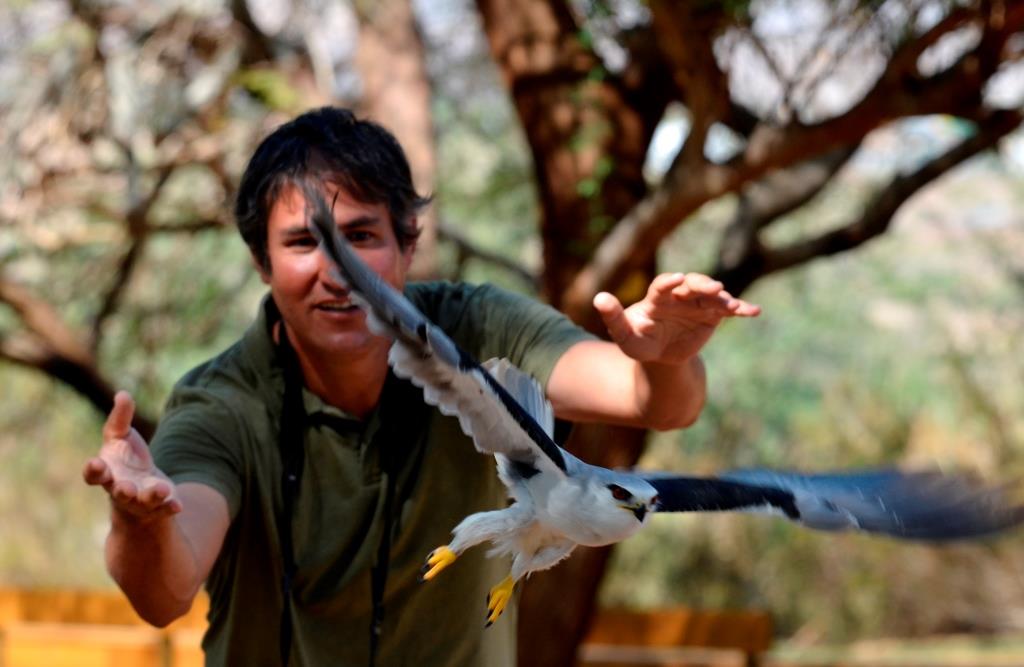 Via the stock exchange to bird protection
During his studies at the university nature remained Noam's safe haven. Nevertheless, contentwise he dedicated himself to another interest and studied Middle East and Islam sciences. With his university degree under his belt he alighted at the stock exchange, where he worked for several years. During those years there was not much time left for birding. First with a long sickness he reflected on this old hobby, and the healing power of nature, which he always had experienced, as well as on his interest in nature conservation.
As a volunteer Noam came to bird ringing and a little later to Eilat. In this international center for bird watching and research he was offered a job in 2005: to start an outreach program in education, community work and tourism. The idea was to inspire new target groups without a strong connection to nature. Since 2014 Noam organizes the center in Eilat as director, occupied by the Israeli BirdLife organization, the Society for the Protection of Nature in Israel (SPNI).
Bird conservation at the most beautiful place
One of the central objectives of Eilat's Bird Sanctuary is to protect the habitats of a globally important stopover site for migratory birds. Noam explains: "Our main target is to keep the flyways for birds safe without any hazards." Eilat is the port and holiday resort at the utter north of the Gulf of Aqaba, one of the two strung-out bays of the Red Sea. Nearly all birds pass by here on their flight between Europe, Asia and Africa. The diversity of species is considerable and makes Eilat to a hot spot for ornithologists.
Noam and his team observe the physical condition of the birds, ring them and monitor their habitats. They mainly involve publicity into nature conservation and convince private persons about the importance of their field pond or garden as a resting space for the migratory birds. Regularly they guide pupil through the field and engage them early in life for the topic. Young volunteers from the region as well as from around the whole word support the work of the center in Eilat. Noam's job consists in funneling the passion, energy and the competences of the volunteers in a way that all find what their hearts' desire and that they contribute significantly to the enormous project in Eilat.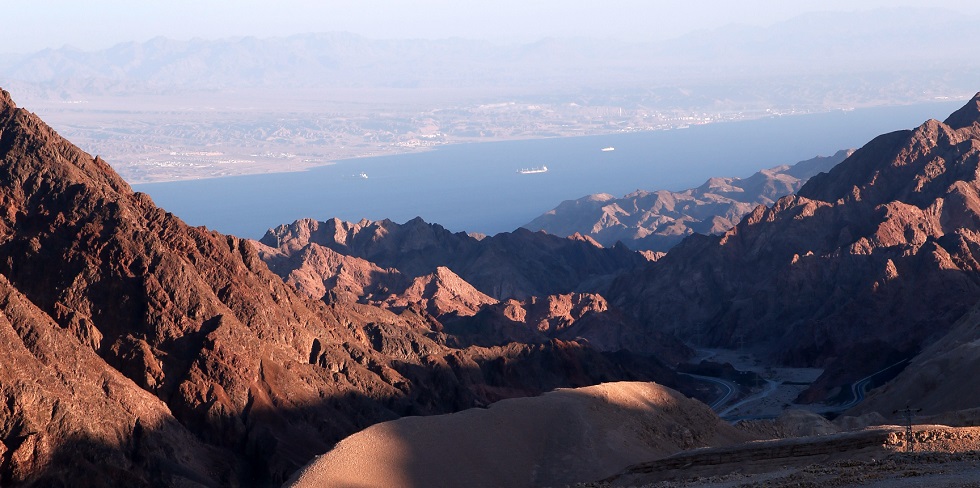 Passion and life task
Anyhow, Noam's big talent is to bring people together and activate them. He does not have to convince anyone. If he explains in his unique manner, always with a twinkle in his eye and never dogged, what it is about, everybody just understands that this is important. His biggest project was to prevent a wind farm in Eilat in the years 2016/2017 together with his companions. Despite all positive effects of wind energy it would have meant a deadly end of the journey of countless birds before they would have reached their summer or winter grounds.
Noam and his colleagues activated important scientist and public opinion makers. They went to every public meeting, even to parliament. But the government wanted the project for its policy of clean energy. And the kibbutz, in which the wind turbines were planned to be built, got the chance of millions of revenues. Nobody of them believed anymore in being able to stop this fatal project, until the intensive communal work done by the bird's sanctuary team showed its effect. The members of the kibbutz as part of the project decided against its construction.
WHEREVER NOAM APPEARS ON INTERNATIONAL BIRDING EVENTS BIRDERS GATHER AROUND HIM. EVERYBODY APPRECIATES HIM AND KNOWS HIM FROM THE ANNUAL CONSIDERABLE EVENT OF BIRD WATCHERS, CHAMPIONS OF THE FLYWAY IN EILAT.
Jonathan Meyrav has developed the big celebration on migration in 2014 and organizes it since then with the popular bird race that collects donations for bird conservation. Noam is the host, helps with the organization and actively takes part with his Israeli-Palestinian team "The Palestinian Sunbirders". The entertaining films about the big competition to identify as much birds as possible within 24 hours illustrate what is important for Noam. He rejoices to host so many bird enthusiasts from all over the world and to enjoy the day with his team, lots of fun and a moderate will to win.
Noam calls himself a 24/7 birder, who wears his ZEISS Victory SF binoculars always around his neck even on vacations and in the middle of big city. Luckily, he is married to a biologist, who shows some understanding on this. But his attitude on birding has changed: As a place of refuge Noam relished nature mainly on his own early in life. Later on, as he wanted to give nature something back, he had to engage other people for his commitment in nature conservation. His passion and positive charisma is anyhow so infectious that even inexperienced people understand why bird and nature conservation is relevant. It protects all of us.
---
MOVIES ABOUT THE EVENT
MORE INFORMATION