Through the joint venture ADAMOS (ADAptive Manufacturing Open Solutions), ZEISS, DMG MORI, Dürr and Software AG as well as ASM PT have established a strategic alliance  for the future topics of Smart Production and the Industrial Internet of Things (IIoT).
Dr. Jochen Peter, Head of the Industrial Metrology business group, explains what exactly this means.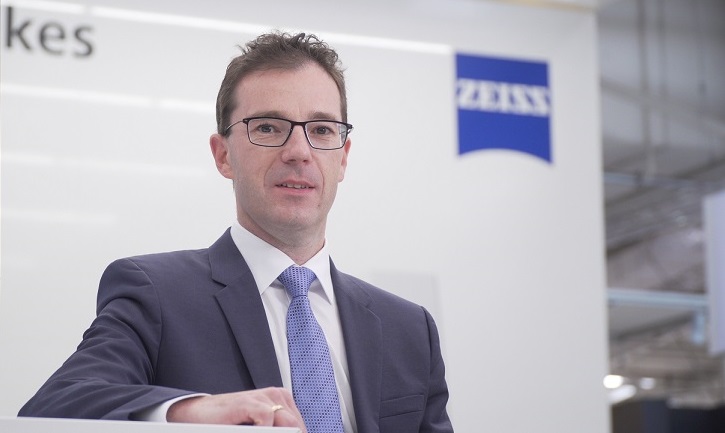 What does ZEISS hope to achieve with this partnership? Why are you one of the co-founders of ADAMOS?
Germany's first alliance of well-known industrial and software companies wants to establish ADAMOS as the global standard for the industry. In the area of digitalization, machine building and plant construction must itself set standards and drive development. That is only possible with strong partners. Therefore, ADAMOS offers an open network – from machine builders for machine builders and their customers.
How does ADAMOS differ from similar, existing initiatives in the field of IIoT / Smart Production?
ADAMOS is focused on manufacturers and customers to equal degrees. After all, no one knows their equipment better than the manufacturer. And no one knows better how to operate it than the user. Users have the benefit that all machines and solutions from all ADAMOS partners speak the same language. This enables totally barrier-free, connective and manufacturer-independent machine-to-machine interaction.
Will ZEISS also support other platforms?
All apps and services that ZEISS develops in the future will be platform-agnostic (i.e. independent of platform & technology). This means our customers can use these apps and services on any IIoT platform they choose.
How does ADAMOS fit to the ZEISS strategy?
The business group is already working with strong teams on concrete digital solutions in these areas. However, the challenges of digitalization can barely be met by any company by itself, and particularly not at the required speed. The joint venture offers all five founding companies the possibility to address the challenges of digitalization with strong partners.
What applications will it be possible to purchase via ADAMOS?
The first applications on the subjects of planning, predictive maintenance, machine cockpit/dashboarding and maintaining assistance will be available in the cloud from early 2018. That's only the start. In its role as an innovation driver, ADAMOS will develop new IIoT applications on an ongoing basis.