Nanoflowers are nanostructures which, when viewed with scanning electron microscopy, resemble flowers or trees. They are of interest to scientists because of their high stability and enhanced efficiency. Their applications range from optoelectronics devices or sensors, catalysis and solar cells as well as uses in nanotechnology.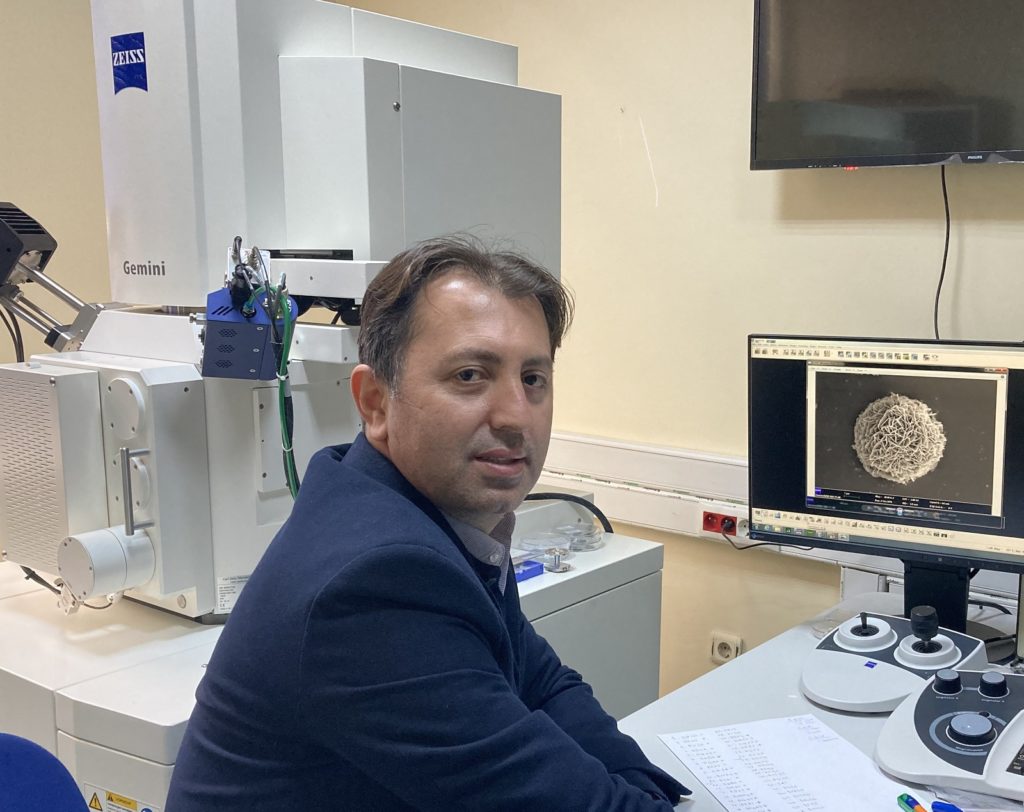 Dr. Öçsoy recently published an article reporting synthesis of a new generation of nanoflower shaped hybrid nanocatalysts using gallic acid and copper (II) ions. He demonstrated that these nanoflowers were peroxidase-like and had antimicrobial properties. He used scanning electron microscopy for imaging the morphology of the nanoflowers and energy Dispersive X-Ray Analysis and Mapping (EDX) for elemental analysis.
In his publication, he indicated that these organic-inorganic flower shaped nanocatalysts could be produced in a cost effective manner. On a larger scale, these could lead to a new generation of catalytic materials.
Read the full article: Gallic acid nanoflower immobilized membrane with peroxidase-like activity for m-cresol detection. Link
Learn more about ZEISS GeminiSEM, the scanning electron microscope used to create the application images on this page.
Read Next
Visits on this Page:1247