Using microscopy to identify new materials
New materials demand to be lighter, faster, stronger, smarter, and more durable. Satisfying and exceeding these complex needs will ultimately define the infrastructure and devices of the future. In this endeavor, characterization techniques represent a key link that tie together the cornerstones of the materials design paradigm, solving the challenge of connecting processing and structure with properties and performance.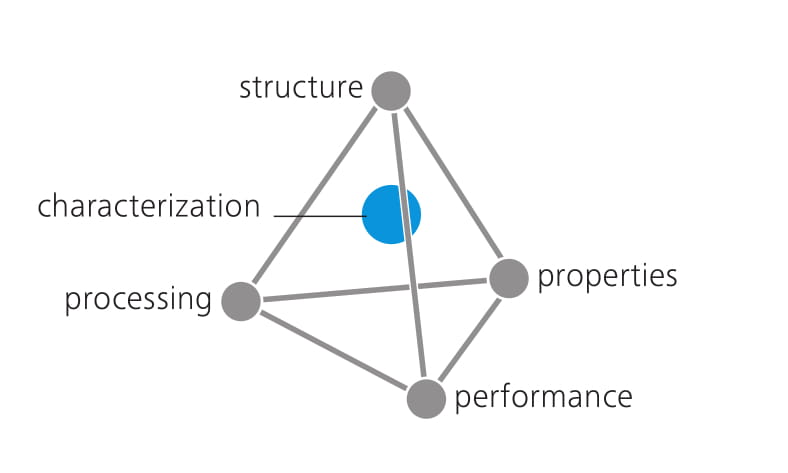 View this video to explore the role ZEISS can play for you to push materials performance to the next level:
What is needed to achieve robust and efficient materials characterizations?
It is a combination of utilizing the right instruments, techniques, and workflows.
Labs around the world utilize an extensive portfolio of light, X-ray, electron, and ion microscopes to leverage various techniques and tackle a broad range of challenging materials imaging and analysis needs. From the meso-, micro-, to the nano-scale world.
Explore our interactive microscopy lab below and get an overview of how different microscopy solutions and new workflows can support you with your most demanding materials science challenges.