Dr. Francesco Ruffino is an Associate Professor of Experimental Physics at the University of Catania, Italy. His research is focused on the study and fabrication of metal-based nanostructures, nanomaterials and nanocomposites and on their applications in some important technological fields connected to the challenges of the human society.
We saw Dr. Ruffino's publication in Scientific Reports and wanted to learn more about his findings on the optical enhancement in gold/silver (Ag/Au) alloys and porous gold nanostructures along with his use of scanning electron microscopy.
What are the goals of your laboratory?
We aim to produce metal-based nanomaterials for use in the sensing and energy technological fields.
Sensing applications: Our goal is to produce ultrasensitive, friendly, low-cost, stable, selective sensors for various chemical agents with improved characteristics. We recently developed a graphene-gold nanocomposite which can be used as a non-enzymatic electrochemical sensor for glucose. This could be important in the reliable diagnosis and treatment of diabetic pathologies.
Energy applications: We aim to use metal nanostructures to improve the efficiency of solar cells or to produce devices able to store and gain energy from hydrogen. We are currently working on the development of a nanocomposite electrode made by graphene and palladium nanoparticles to store hydrogen molecules and dissociate these molecules to produce electric energy. This could be important in the replacement of the traditional fossil-based energy sources by sustainable approaches for energy production, conversion, and storage with a minimized environmental impact.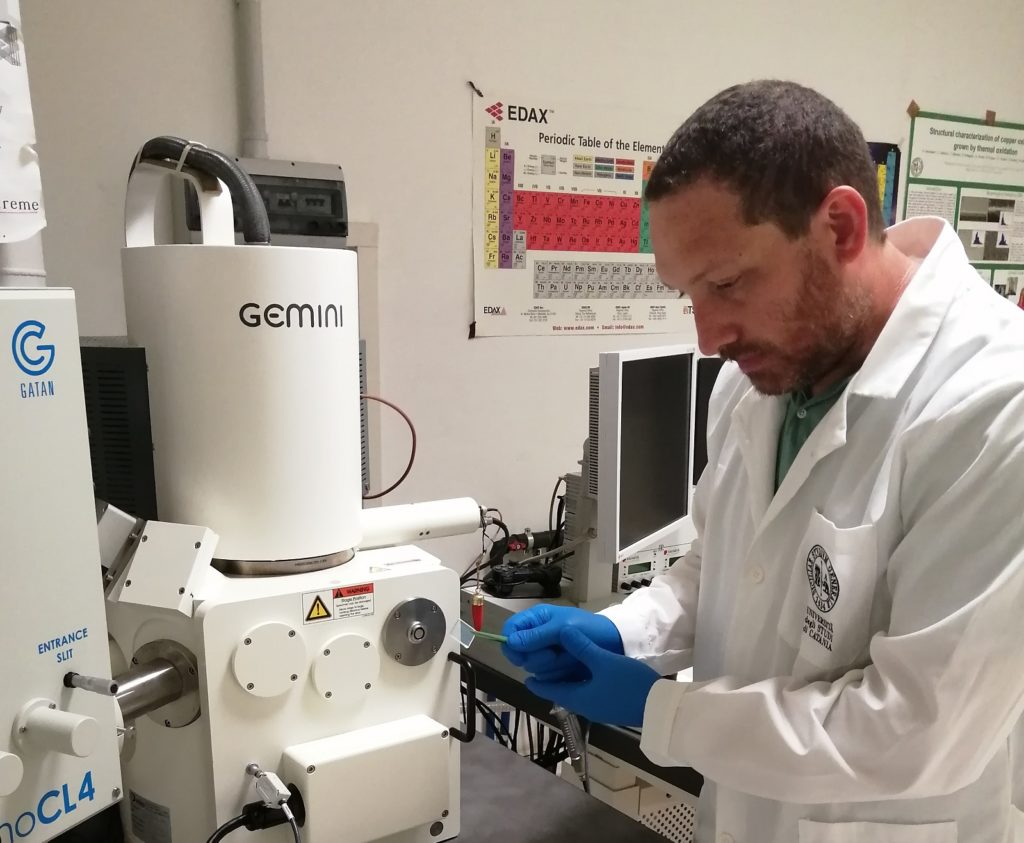 What key findings do you present in your recent publication?
Our recent work, published in Scientific Reports, comes from an international collaboration with the University of Catania, the Institute for Microelectronics and Microsystems of the Italian National Research Council, the King Faisal University in Saudi Arabia and the University of Montréal in Canada.
In this work, we developed a method to produce nanoporous gold particles on a transparent substrate. This method is based on the ultrafast laser processing of a nanoscale-thick gold-silver bilayer deposited on the substrate to induce the gold and silver melting, alloy and nanoparticle formation by a dewetting process. This is followed by the silver removal from the nanoparticles by an opportune chemical etching with the consequent rearrangement of gold in the form of nanoporous particles.