Research and training continues in Museu Nacional's Laboratory of Archaeobotany and Landscape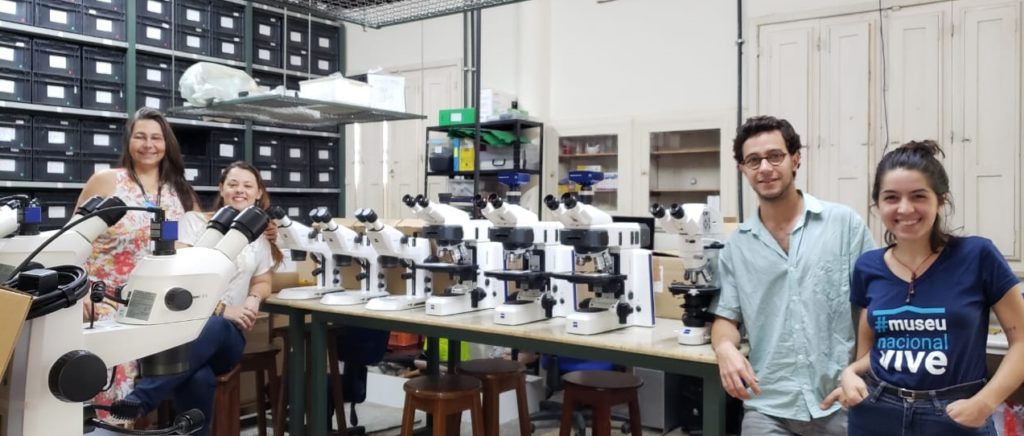 Tell us about the work performed in your laboratory:
Based on archaeological research, the main goal of the investigations linked to the lab are reconstructing past ways of life through Archaeobotany, which is the study of plant macro- and micro-remains found in archaeological context, with focus on Anthracology (charcoal analysis) and Microarchaeobotany (mostly phytoliths and starch grains). We study aspects related to plant and wood use, diet, food production, subsistence strategies, ritual practices, landscape transformation, among other paleoenvironmental and paleoclimatic issues, especially regarding populations that occupied the lands of what is now the Brazilian territory since its first colonization.
Dr. Scheel-Ybert examines a charcoal sample using reflected light microscopy, aiming to identify the species from the wood anatomy.
How was your laboratory affected by the fire?
As most of our departments, the Laboratory of Archaeobotany and Landscape suffered catastrophic losses. The fire destroyed all of the equipment, including microscopes used for research analysis, the library, all the archaeological samples and the three reference collections that were the basis for the archaeobotanical research: the anthracological (charcoal), the carpological (fruits and seeds, roots, leaves, and tubers), and the microbotanical (phytoliths and starch grains) collections. These collections had been built during more than two decades of research and included more than 3,000 items. They were used by many researchers from different Brazilian regions and from abroad and were among the most significant archaeobotanical reference collections of the tropics – and of the world.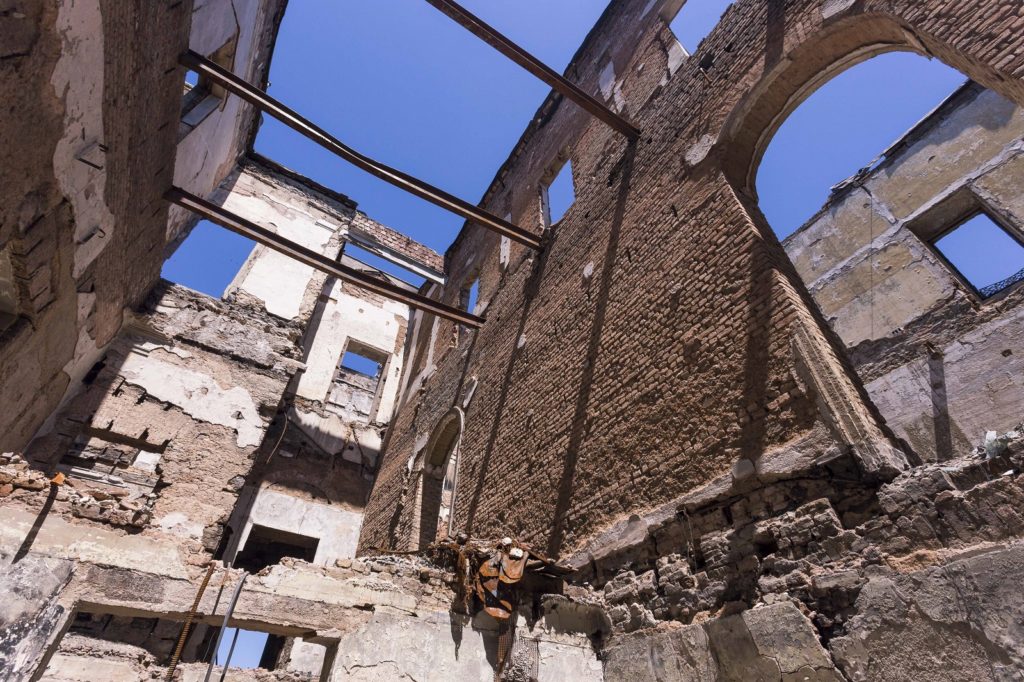 The fire caused significant damage to Museu Nacional. Researchers endeavor to find any surviving artifacts.
What efforts are underway to rebuild?
The ongoing reconstruction of the museum involves different work fronts. On the one hand, employees and students of the institution are still recovering the surviving collections that were inside the building during the fire. On the other, these people are fighting for the reconstruction of their scientific collections, along with appropriate workspace and new equipment.
Since 2002 with the beginning of Anthracological studies in Brazil, ZEISS has been a partner to our research group. After the fire, it was no different. As we submitted projects and fought for financing that would enable the buying of new equipment, ZEISS loaned microscopes that allowed us the almost immediate continuity of our research. When we got the financing, we were able to re-equip the laboratory with seven state-of-the-art instruments: five light microscopes and two stereo microscopes.
Without the appropriate microscopes, our research cannot be done.
For charcoal analysis, a reflected light microscope with bright and darkfield illumination is required. Most of our analyses are made using darkfield so the illumination capacity of the microscope needs to be very high, or else – since our object is dark and most of the times dirty – we are not able to see critical characteristics.