Researchers possibly identify first occurrence of digestive tracts in the fossil record using electron microscopy and tomographic X-ray imaging
Dr. Schiffbauer recently published in Nature Communications an article describing tomographic analyses of fossils from the Wood Canyon Formation (Nevada, USA) which revealed recognizable soft tissues within their external tubes. These data could be evidence of the earliest-known occurrence of digestive tracts.
We spoke with Dr. Schiffbauer and his assistant director, Dr. Tara Selly, who was also an author in the paper, about their research and recent publication.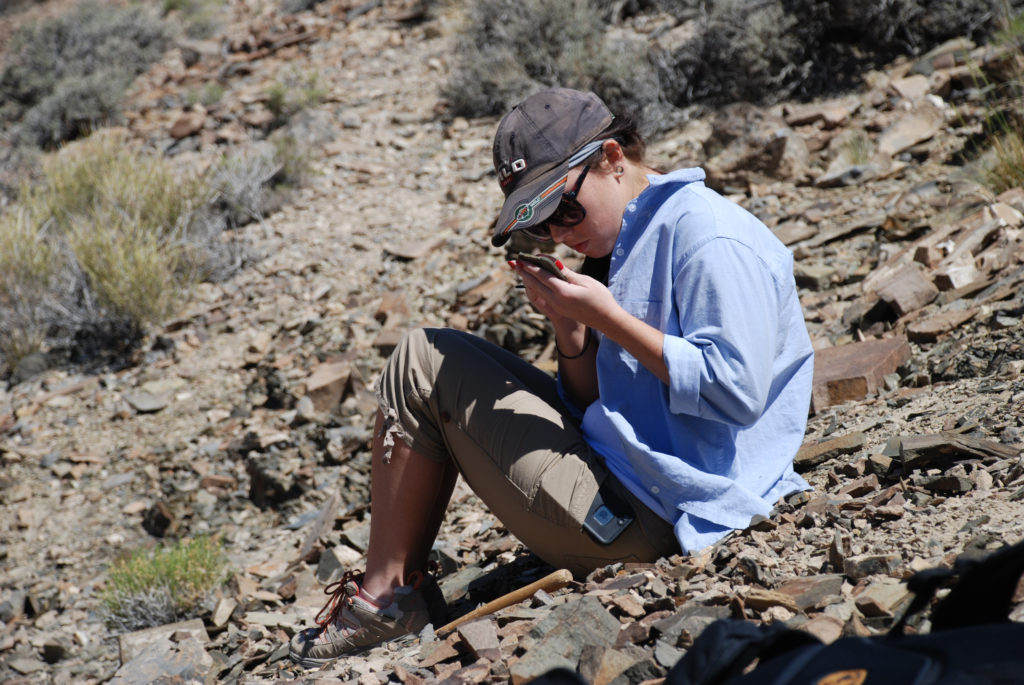 You used both electron microscopy and X-ray microscopy in this research article. Could you describe how each technology contributed to the published results?
Dr. Schiffbauer: At first, Tara and I were examining these tubular fossils in an effort to systematically describe them. These were relatively newly discovered fossils, and identifying them taxonomically was an important contribution. Thus, our initial use of X-ray microscopy on these fossils was to see the structure of their external tubes – which could be taxonomically informative. We could observe on the rocks that the fossils were preserved in three-dimensions; so, in order to better describe their morphology in a non-destructive manner, we used XRM to "see inside of the rock" – which is when we stumbled upon the soft tissues within the fossil tubes. Then, in an effort to better understand how these soft tissues were preserved, we unfortunately did need to prepare one of our samples destructively (via serial-grinding) which we then analyzed with SEM and EDS.
Cloudinomorphs from the Wood Canyon Formation, Nevada. Scale = 1mm.

Dr. Tara Selly and undergraduate researcher, Brock Andreasen, mounting a sample for micro-computed tomography.
Dr. Selly: Once we had identified the soft-tissues within our fossil sample we continued to use X-ray microscopy for exploratory analysis of these materials to determine whether this structure was part of the fossil or an artifact. We used quick low-resolution scans to locate other soft-bodied structures and then performed high-resolution full scans to capture their detailed morphologies. To assess these datasets, we used Dragonfly (ORS) to segment and visualize our materials.