Hermitage Deputy Director and Chief Curator Svetlana B. Adaksina shares some insights
The Art of Restoration conference took place at the world famous State Hermitage Museum, St. Petersburg in May 2019. The conference was organized for the second time by Hermitage and OPTEC ZEISS Group/ZEISS Research Microscopy Solutions.
We spoke to Hermitage Deputy Director and Chief Curator Svetlana B. Adaksina about the conference, restoring Cultural Heritage, and the cooperation with ZEISS.
Thank you for your inspiring greeting words. What does this conference mean for you and the community of restorers?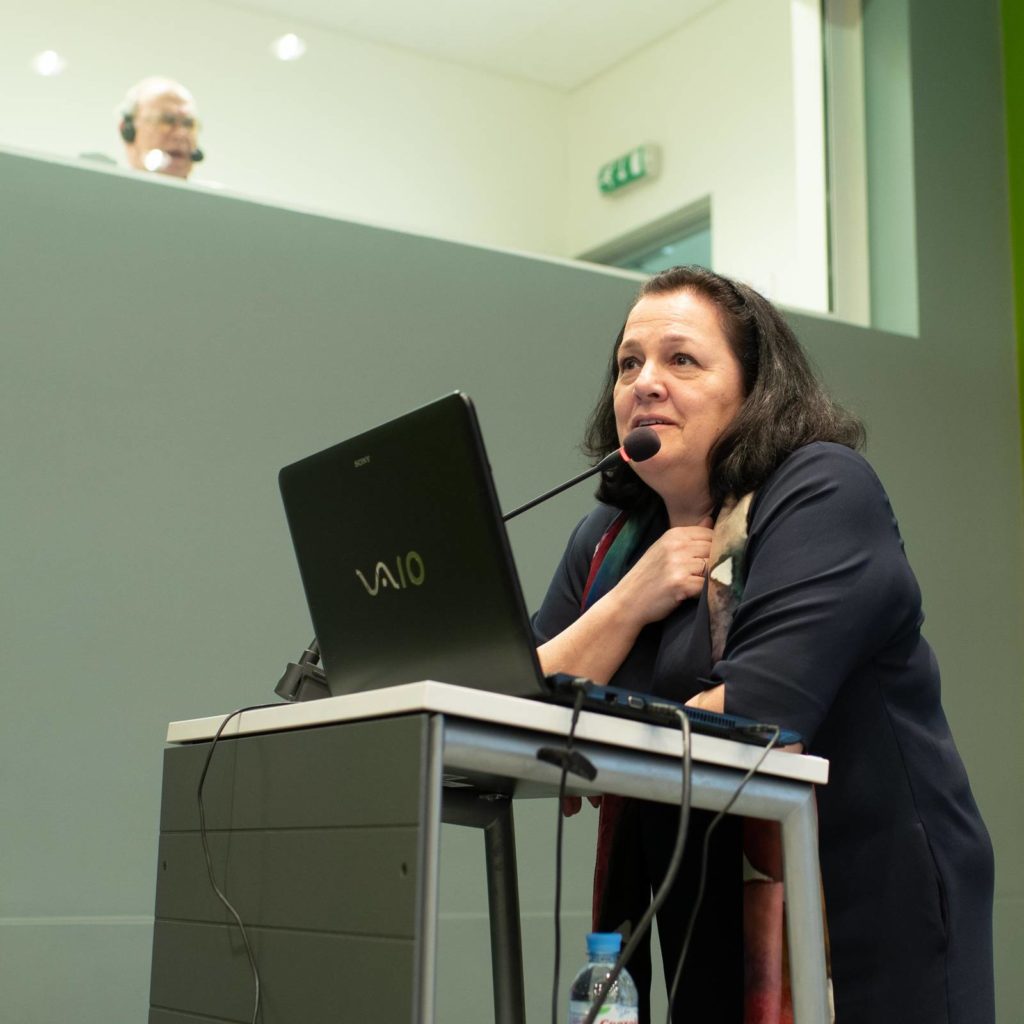 This conference takes place for the second time and microscopy will play a major role in many talks. How important is microscopy in restoration?
Svetlana B. Adaksina"There are many steps to it and a lot of patience is needed by the whole team to restore Cultural Heritage collections. Each piece in our collection is unique and has a long tradition in our culture. Preserving these art pieces for future generations is key for us.

Microscopes are an essential tool in our restoration labs. We need to discover the tiniest details of the art pieces. Without microscopes, restorers would be blind. High performing microscopes are a must-have in every restoration lab."
The cooperation with Optec and Hermitage has a long tradition. What is unique in this cooperation?
Svetlana B. Adaksina"Professional restoration strongly depends on experience. Experience is key for success in many disciplines. We highly trust in the experience of ZEISS as the manufacturer of the highest optical quality. That is what we need for our daily work.

We trust in Optec from the ZEISS group, because Optec not only sells, but is in addition a consulter to find the most appropriate solution for our restoration needs. We have the chance to test different microscopes from a broad portfolio and can finally make a good decision. Optec helps us make the best choice. That makes the difference for us."
Thank you for your time. Finally, what is your wish for this conference?
Svetlana B. Adaksina"My wish is that we all have a fruitful time together. I hope this conference results in more cooperation and networking between the different disciplines for the benefit of all of us. Of course, I hope we all win more recognition for the wonderful Art of Restoration."
Read the blog article on the Hermitage becoming the first labs@location Partner of ZEISS in Russia
Explore how ZEISS microscopes support the Laboratory for Scientific Restoration of Precious Metals at Hermitage
Read Next – More Articles on Museums & Restoration
Topic Museum & Restoration
Visits on this Page:1785