When you switch to the sales department, you quickly realize: Your consumption of coffee is going to increase. Because if the client asks you whether you would like some coffee—would you want to start off a personal meeting with a "No"?
Coffee is usually part of the small talk that creates a positive basis for the first encounter at the beginning of most sales meetings. As you talk about coffee—the type, the method of preparation, etc.—and walk towards the coffee table, you get to know each other and start building a relationship. This is a basis that you learn to appreciate.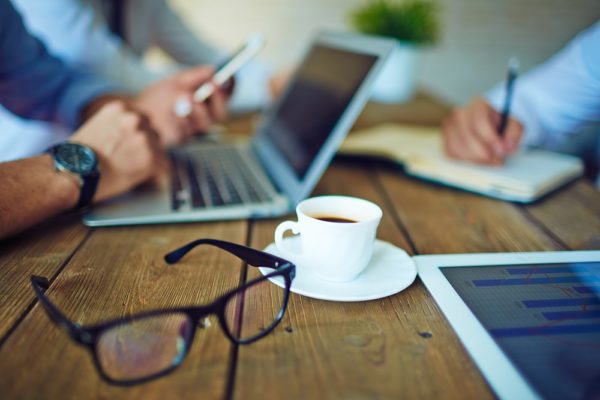 Or it was, until Coronavirus! Not only did the cancellation of flights make reaching the clients more difficult, but the whole situation also left us at a loss at first: How were we supposed to identify new issues with existing or new clients? How were we supposed to convince the client to choose us, in light of smaller budgets and reprioritization, without being on site? How were we supposed to build the necessary trust without ever having sat down together?
For the service sector in particular, these obstacles seemed to be insurmountable at first—but fortunately, that changed quickly. Just like the other divisions of ZEISS Digital Innovation, here i sales and in the field of positioning, we examined the tools used by our development teams, who have been practicing distributed software development for years. And we used them for inspiration.
The comparison of all the sales colleagues held every two weeks has always been done on a distributed basis and supported by our CRM (SalesForce) anyway. In addition, our new customer sales department and the marketing team also switched to a daily mode. For example, we shortened our sales sprint from four months to four weeks, i.e. the marketing team synchronizes with new customer sales along the campaigns every morning at 9:30 a.m., and they discuss events, items on their to-do lists, and challenges. Every four weeks, we do a retrospective, a review and planning, concluding and reflecting upon the past four weeks and planning the following weeks. The new four-week cycle was necessary because at the end of March 2020, nobody was able to foresee which issues would need to be prioritized in June, but that would have been a necessary prerequisite to continue the four-month cycle we used before the pandemic.
In order to be able to do the new, distributed dailies from home too, we used Skype for Business and Microsoft Planner at first. Later, we switched to MS Teams, using the associated MS Whiteboard for content-related work as required.
Now we have a tool set that has also proven to be very beneficial in the interaction with our clients over the past weeks. MS Teams has become customary in virtually every organization, and everybody is much more willing to use conferencing tools, allowing us to take this path quickly and straightforwardly. An aspect that we find to be particularly favorable is the willingness to turn on the video stream in a meeting instead of only using audio. You could say that the video stream between the parties involved is a substitute for having coffee together: it gives both parties a better sense of each other and reduces issues of interpretation that often occur in phone conferences. With new clients or new contacts in particular, this is a true blessing for any future collaboration.
We also needed to adapt our rituals in the preliminary project stages. For example, we could no longer do a two-day project vision workshop with the client on site. Alternatively, we now do 4 x 0.5 days, each with 2 x 2 h sessions in MS Teams, immediately documented by means of a Microsoft Whiteboard, where they are visible for and editable by everyone. This way, we have been able to start several projects during the Corona crisis—even with new clients who have never worked with us before.
This is an entirely new scenario that is still somewhat surreal and strange for us here in sales, and that will likely permanently change the sales process. In the end, we are having coffee together again—everyone in their own workspace, connected by MS Teams, Skype and the like.
This post was written by: